The Left Column
Politics for Poets
politics of the here and now
Political Graveyard
Gettysburg
I've only driven through. Kind of a reminder.
I'd like to believe that the reports of people wanting to turn a memorial into a political-mosh arrise merely as a way to incite. Bait total idiots to come and behave and act stupidlY? Some ranger of the park has to grab them by the arm and make them come to the park head quarters and watch a film that reproduces what Clara Barton had to deal with out on the battle field? Like they did to the Germans at the end of WWII?
Warfare for psychopaths. What is a psychopath, anyway? Someoen who'd drive to Pennsylvania and ambel through the hedges, and disrespect the locals, and the holy dead? And act like a fool at a solumn occasion and get husstled off for some confrontational training? That's not the job of those who come to pay respect. Respect is paid. Disrespect? Intentional disrespect? Do the 'protestors' at a grave have anything that they secretly desire? Some urge or force of coming to understand that this is eternity, and some of us went to glory in a horror and we remember it 154 years later because it's too awful to forget about those kinds of things. And the cliche of History: about repeating it, should I bow to that false-truth? Platitude? Platitudes with attitudes
Nope, I think it's a Snipe hunt. "Go and do the ritual and reanimate the head in the box? Is it a box or a tiny coffin? Is this a porn film or a snuff film?" By the end of the reel (if it's an old film) they directors, writers, and the producers have the audience deep inside the sewar minded young true-bee (true believer) whose gentleness of purpose sometimes lashes out into Devineesch rantings, but not of a nice kind. And this young protest has not passed the test, and certainly isn't pro. The thunderheads collect across the storied landscape. A hill, another hill, a great big field turned into battle. Our sojourner on his snip hunt is visited within his own hullcinatory world as all of the various time releases explode (?) or he falls into a Nightshade bush, somewhere in Cumberland, on his way, and he gets dosed with a potent alkoloid and he's not in his right-state-of-mind (?) but everyone would argue, and I wouldn't be inclined to disagree, we can still have the story without explaining how someone gets to be tripping-balls (trippin' ball is a technical term . . . ) enough to think that the Ghosts of Gettysberg wouldn't drag him back in time to be that curley haired blue eyed Boston boy, whose voice was soft and strong who dies by the end of the ballad and Narr gets back to the blue eyed girl or mother won't ever know. Just so you know I'm mangling the quote, But it's a song that Jerry played. Jerry who? really?
Ya, so, if they are scrooge-minded in their quest for holiday nonsense, because in a lot of ways, because of the Battle of Gettysberg, which was July 1 - 3, 1863, the July 4 holiday was sanctioned. It became a day for people to go and remember the very very many people, mostly boys, who were dead on that day in that place and some of whom probably, as curly haired spirits in bardo could hussle some protestors over to the park headquarters, in bardo, and give them a great big dose of Dickens. It's that Fear the Lord thing
So all of you protestors, on your way to your glory, think of all of the Spirits of the dead and what did come to make them be the way that they are. And guarding the future despite the mistakes of the past and protecting the world from the nonsense of inconcieved lame art-projects happenings in a political grave yard of the demo mockers and the constant yum of that party. So if you need to go . . . for whatever reason, go and meet the ghosts of the dead. It can be just like a 1960s time travel film only it will be real and you'll be in it. Husstling off to the park house? Or enlisted by Clara to pick up the parts? Which parts? You ask me? which parts? Not a part for an actor from Hollywood. What do you think happened there, on that field of battle?
Do you think that these are just stories? Or don't you understand that real men bled out in that field, and died?
So, ya, go visit our National Parks on one of our important Memorial holidays. Because it's not just the Declaration of Independence that happened on July Fourth, and we all ought to respect the park rules if we go to the park. And respect the holy dead.
Or go meet those Dicksonian spirits who will husstle you over to see the 'orientation film'. and you can meet Clara played by famous and used to be heart throb . . . ? Because it's just a film, right? It's a VR film and it's just a film? Right?

July 4, 2017






 
dunt 

dun


dunttt


blah blah blah blah


You never know what delusions are on tap at the Amillia Pub.


Sean!


hover over the logo images for a page modification effect.

  



Love
People!




    
    


🖐morning
clover🖐






these can get you banned from school?!:
🔫 🚀 🚙🚤🚣c🍀⚜⏲⏱⏰🚣🚣🚣
🚣🚣🚣  🚀  🚀🔨🔨🔨⏲⏱⏰🚣🚣
🔨 🚙 🔨🔨🔨🔨🔨🔨🔨⏲⏱⏰🚣🚣
⏲⏱⏰🚣🚣⏲⏱⏰🚣🚣⏲⏱⏰🚣🚣





spinfont unicode-isms


🍀 Praise God! 🍀


🍀⏲⏱⏰⏲⏱🔫⏰⏰⏲⏱🔫⏰⏰🍀


🎠

 


🎠

 


🎠

 


🔫




🔨🔨

 


🍀 Praise God! 🍀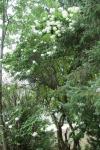 🚀 🚙🚤🚣c🍀⚜⏲⏱⏰🚣🚣🚣
🚣🚣🚣  🚀  🚀🔨🔨🔨⏲⏱⏰🚣🚣
🔨 🚙 🔨🔨🔨🔨🔨🔨🔨⏲⏱⏰🚣🚣
⏲⏱⏰🚣🚣⏲⏱⏰🚣🚣⏲⏱⏰🚣🚣


🖐





🖐
🖑
🖑
🖐
Here is today's pretty poem:

  



p

u

r

p

o

s

e

 

i

n

 

m

e

d

i

a



    










🖐 🌙 🖑
🖑🌛 🌜🖐


   
 

🖐

🖑



🖐🖑 🖑🖐

 ♥♥?
Blathertational


 

🖐🖑
🖑🖐






glossary of what's next


 ♥♥? : 


Be nice to yourself and others. What other choice?


What we have done
What we have failed to do.



Wake up!



 
 
 



wake up


♥♥ Praise ♥♥ the ♥♥ Lord ♥♥ !!

end of column