The Left Column
Politics for Poets
politics of the here and now
immoral hive of worst case ideologically enslaved solons of the great corruption
more social science fiction
Poli-Sci-Fi
They've got their heads inside the echo chamber. There seems to be no hope that they will snap out of it. Don't get victimized by them, don't approach them with a counter-narrative while they are in the throes of the trance. They chant who they hate. They all agree, in unison, as if that makes lies true. And they pander to all worst case conjecture as long as it conforms to the on-message narrative that they dare not reject because they craft a world with this, weave the thin threads of lies into a giant tapestry of false narrative and accusatory talking points. They know how to bully.
Aren't you glad that they are just a fiction and their their minds can be touched, at any time, and become aware of the cesspool into which they have dove, having dived, having been dived upon by mosquitoes of delusive narrative while in an induced state of ejubbulation, brought about, no doubt, by the infamous, if only mythological, pill-pot, used within the derisively named pill-pot scrum, at the place of (political) emergence which, in some languages, translates into bawdy talking, a joke which the linguist may not have understood was being played upon them by the more clever than them , 'natives'.
More Conjecture
Yes, Snowflake Anthropology, it's a useful topic for bawdy, ribald fictions. Drink up! You never know what delusions are on tap at the Amillia Pub.
 
dunt 

dun


dunttt
Constitutional Crisis?
What crisis do they think it is? That the Constitution might start to be enforced for a change?


blah blah blah blah


June 6, 2017
You never know what delusions are on tap at the Amillia Pub.


 
 
 
   Hollow theories
   The hollow theories
   of hollow people.
   
   In fact, there are no 'hollow people'
   what they don't show you,
   you don't know.
   They may seem 'hollow'
   they may act 'evil'
   but, in fact, you are not their judge
   or jury
   in the court of final judgement.
   It is not for you to bloat their name 
   from the Book of Life.
   
   Hollow theories.
   the hollow theories of those who then seem to be
   hollow people, but we know that therer is only
   hollow behavior, or
    paganism: interaction without regard
    for morality.
    
  There are only hollow theories
  about hollow people.
  No hollow people actually have ever been proven to exist.
  
  In the end what does anyone know
  about the empty spaces of void
  within what seems to be a person
  but doesn't display significant behaviors
  that marks them as a moral creature.
  
  If you can't see the mark
  doesn't mean that the mark exists.
  You could only say, if it were true about
  hollow people (in some sense)
  that you can say you can see them
  as not hollow. They clearly show
  as being not hollow.
  They never would or should be marked as 'hollow'.
  Maybe juveniel?
  maybe stunted?
  Maybe alternative behavior.
  
  in the end
  it's those who make the lists and say
  hollow, hollow are you and you are now a special case
  marked for a certain kind of treatment
  against your liberty.
  those who make lists of others who they deem to be the 'less than' crowd,
  the 'hollow' or 'soul less'.
  
  If there were hollow people it is only for . . . to ascertain (I leave out The Name).
  If there were hollow people you must always imagine the idea of hollow people
  as being a hollow theory.
  I can't see how full you are. It's a dry gorge. It's hollow.
  When the rain comes
  the gorge will flood.
  better not be standing there when that happens.
  How would you get over there?
  You'd have to be standing there anyway
  saying
  this is a dry gorge
  I'm safe here where there used to be a rage rapid
  and a waterfall in full flood.
  It's dry here. I can stand here forever.
  
  But when it rains 
  way up stream
  thus it breaks
  your hollow dream
  
  When the gorge of someone else's emptiness
  floods in full
  with the rage of torrents,
  don't be standing around saying 
  "what a hollow fool is he,
  I'll stand where ever I F-in wanna stand."
  
  
  Hollow theories.
  the poeple, they never really are.
  If it seems to be empty
  maybe it's a channel
  when the rainy season comes.
  Maybe it's a waterfall
  a sight for sore eyes in a dessert.
  
  No person
  is actually a wasted-land,
  with deep river ravines burrowed down in it,
  gorges flowing in rivulets with sudden drop offs,
  no person is actually that
  in the physical world.
  but in my cavernous view of others
  I see these hollow spaces
  seeming to be void
  no flow within,
  no insight,
  no hidden concept,
  no secret message coded in ancient symgbologies
  no special meaning for the special people
  no free pass to the all-night fun-room arcade and bardo
  no runs left on, no more hits, no more errors,
  and not another man on base . . .
  
  there are no hollow poets.
  perhaps there are hollow poems
  like the inside of a crystal structure
  deep within a cave
  hydrologic processes carved it out
  the volcanoes spewed up their magmatic energies
  and thus we have these crystal things
  gigantic in mind
  where it seemed to have been hollow
  how could it have been formed?
  
  This giant bubble that we call awareness?
  How could it have been formed?
  Seemingly hollow,
  it's filled up
  with you
  reading this
  and wondering
  where does this idle poet
  get his idle hours
  to spew out this bubble web
  of hollowness?
  
  
   
   





Sean!


hover over the logo images for a page modification effect.

  



Love
People!




    
    


🖐morning
clover🖐









these can get you banned from school?!:
🔫 🚀 🚙🚤🚣c🍀⚜⏲⏱⏰🚣🚣🚣
🚣🚣🚣  🚀  🚀🔨🔨🔨⏲⏱⏰🚣🚣
🔨 🚙 🔨🔨🔨🔨🔨🔨🔨⏲⏱⏰🚣🚣
⏲⏱⏰🚣🚣⏲⏱⏰🚣🚣⏲⏱⏰🚣🚣





spinfont unicode-isms


🍀 Praise God! 🍀


🍀⏲⏱⏰⏲⏱🔫⏰⏰⏲⏱🔫⏰⏰🍀


🎠

 


🎠

 


🎠

 


🔫




🔨🔨

 


🍀 Praise God! 🍀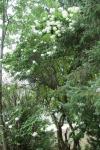 🚀 🚙🚤🚣c🍀⚜⏲⏱⏰🚣🚣🚣
🚣🚣🚣  🚀  🚀🔨🔨🔨⏲⏱⏰🚣🚣
🔨 🚙 🔨🔨🔨🔨🔨🔨🔨⏲⏱⏰🚣🚣
⏲⏱⏰🚣🚣⏲⏱⏰🚣🚣⏲⏱⏰🚣🚣


🖐





🖐
🖑
🖑
🖐
Here is today's pretty poem:

  



m

u

t

e

 

n

o

 

m

o

r

e

      

    










🖐 🌙 🖑
🖑🌛 🌜🖐


   
 

🖐

🖑



🖐🖑 🖑🖐

 ♥♥?
Blathertational


 

🖐🖑
🖑🖐






glossary of what's next


 ♥♥? : 


Be nice to yourself and others. What other choice?


What we have done
What we have failed to do.



Wake up!



 
 
 



wake up


♥♥ Praise ♥♥ the ♥♥ Lord ♥♥ !!

end of column