The Left Column
Politics for Poets
politics of the here and now
New phrases, new words, linguistic creativity
sometimes it ain't anything . . .
Van Jones, you too . . .
The allegations, from project Veritas, that Van Jones, one of the CNN crew, actually used the term 'nothing burgher'. Oh, no, wait, it's a 'nothing burger'.
Ya, I'm not a fan of that slang. I'd say, instead, it ain't anything. Or, to be 'proper' I'd say It isn't anything. I would contract the it is not to be it isn't
I guess that I was a little surprised that the direct quote was "Nothing burger". It's one of those terms that I've never actually heard anyone say except in the media, like the new adjective 'woke' which is being catapulted to the front as a new word by The Oxford English Dictionary. I can speculate as to why political slang so quickly gets put in a dictionary, and I have. But it's tasteless rantings and I know that there has been too much tastelessness lately, in very many people's eyes.
As for the word 'woke', used as an adjective: it's one of those heavy words that it's use by a speaker; or within a diatribe or in some presentation of word play; the use of that term is defined to mean what they say it's defined to mean by them. But it also has another meaning, coded into the way that it was so quick to get on the new word list. And also that it's a word that is presented as if you can't disagree.
As if they are bullying you and saying "I'm not saying anything real, but just uttering a one syllable word, and you are expected to capitulate to my meanness of presentation and accept yourself as a lesser and never question what this oh-so-very very berry berry barry berry very enlightened that if you dare to ask . . . what he means . . . as if you can read his mind . . . well, and to quote an other thing that the PO'd presentation of politics, they also will say "Why are you still here?" as if, because you disagree they are going to be dangerous and now you are in danger for having an alternative point of view. But he's woke? He is woke? Woke to the meanness of the street and the partisan jingo that gets cast as proper language, and in non ecumenical and not friendly, in any way, and is speech used by those who are not asking for a debate, and won't change their point of view; it's a term used by closed minds when they are closed. So, I'm expanding their definition to be something else, beyond just race, which is a state of human mind (race is a sad state of mine) and we are supposed to be 'woke' to the idea that the race baiting, and politically pandering, and the meanness of partisan hate speech, and ethno-baiting, baiting, hating, berating, not listening. Be woke. Yes, be woke to why they use the term. So it's kind of a mean term to use. Woke to the meanness of partisan race-baiters. I understand why those street theater politicos like to mosh in the street because they get their check from the bottom of the deck. They are tools of the man.
Oh, and by the way, the term 'the man' used like I did at the end of the last paragraph is like the word 'woke'. But it works if you know what you mean and other people do to. So it's never the word. It's the user of the word and what they really mean when they say it. So if someone says you are not 'woke', as if they could know, you ask them what kind of woke do them mean? Because you are down with the concept that meanness doesn't care what language you are speaking. It just doesn't want to hear what you have to say except to use it against you. So if someone is being mean, then don't object to a word. the word might have been well intentioned. They might think they have a cool new word, that is so succinct. Maybe they don't understand that by using the term to deride those who they delude are opposed to them, they tag themselves; they might tag themselves; as being politically closed minded and willing to follow a scripted narrative; and stay on topic and do the constant badger and humiliation of the political opposition that is so craved by their grand parents and political mentors who fed them these constant false narratives from the womb, telling them about the evil 'they', someone opposed, who aren't any good and only if you agree . . .only if you agree to the party line and capitulate to the cartel governance of those in charge, only then will you get the love that they will shower down upon you. Now that sentence was a mouthful. All in all the idea of 'woke' goes way way back in time to the Buddha, who advised people to 'wake up', which I have somewhere on this page and at the end of this column as a little div that dances for you if you move the cursor over it.
And in conclusion, I'm shocked that the term 'nothing burger' is in common use. As well, I find that new words really ought to be given a lot more time. Some times a 'new' word is just a slang term. For a term as political and heavy as the adjective, as defined, woke, I think that the use seems to be political dialectic, a slang. And the definition, as presented, is a rather limited one. The idea of being 'awake to injustice', or 'awake to that what is obvious to those who aren't sleeping', ie the power structure of this feudal cartel world, that 'woke'-ness goes way beyond the limited point of view that it's all and only about race.
I think in some sense the use of the adjective, as defined, belies a certain level of group think and capitulation to a leftist talking point. I'm woke to the idea that I don't trust those who are 'here to help' and tell me that I am less-than because I'm not hip to all their new and groovy lingo and, why don't I gronk, it baby, and groove in the way of the one?
Time will tell if the term 'woke', as an adjective, will stick around.
As far as the term 'nothing burger', I'll not be using that one. It seems to me like it ain't anything.

June 30, 2017






 
dunt 

dun


dunttt


blah blah blah blah


You never know what delusions are on tap at the Amillia Pub.


Sean!


hover over the logo images for a page modification effect.

  



Love
People!




    
    


🖐morning
clover🖐






these can get you banned from school?!:
🔫 🚀 🚙🚤🚣c🍀⚜⏲⏱⏰🚣🚣🚣
🚣🚣🚣  🚀  🚀🔨🔨🔨⏲⏱⏰🚣🚣
🔨 🚙 🔨🔨🔨🔨🔨🔨🔨⏲⏱⏰🚣🚣
⏲⏱⏰🚣🚣⏲⏱⏰🚣🚣⏲⏱⏰🚣🚣





spinfont unicode-isms


🍀 Praise God! 🍀


🍀⏲⏱⏰⏲⏱🔫⏰⏰⏲⏱🔫⏰⏰🍀


🎠

 


🎠

 


🎠

 


🔫




🔨🔨

 


🍀 Praise God! 🍀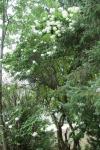 🚀 🚙🚤🚣c🍀⚜⏲⏱⏰🚣🚣🚣
🚣🚣🚣  🚀  🚀🔨🔨🔨⏲⏱⏰🚣🚣
🔨 🚙 🔨🔨🔨🔨🔨🔨🔨⏲⏱⏰🚣🚣
⏲⏱⏰🚣🚣⏲⏱⏰🚣🚣⏲⏱⏰🚣🚣


🖐





🖐
🖑
🖑
🖐
Here is today's pretty poem:

  



p

u

r

p

o

s

e

 

i

n

 

m

e

d

i

a



    










🖐 🌙 🖑
🖑🌛 🌜🖐


   
 

🖐

🖑



🖐🖑 🖑🖐

 ♥♥?
Blathertational


 

🖐🖑
🖑🖐






glossary of what's next


 ♥♥? : 


Be nice to yourself and others. What other choice?


What we have done
What we have failed to do.



Wake up!



 
 
 



wake up


♥♥ Praise ♥♥ the ♥♥ Lord ♥♥ !!

end of column