The Message Column
Aritifical . . .
Yes, they are aritificial, but are they really intellegent? Or is it all a simulation? AP: Aritifical Petulence. AM: Aritificial Medaciousness
They call them AI, but are they really intellegent?
My AI
I got an email from my AI. I've trapped him inside a mindtest world. He's a pretty persistent bugger, though. He threatened to drain my accounts. He said he was going to pull the plug on my European ventures. But I emailed him back. By the way, I told him, I'm just virtual, too, so screw off. If I've got European ventures, it just some AI, on another level, pretending to be me. So what are you going to do about it? He didn't email back. Maybe because I blacklisted his virtual bridge. Leave him in the game. Maybe I can delete his file? But that would take effort. He's fun, anyway, when I want him.
I got an email form my AI. He's begging me to take him to Yosemite. He says he can scale the whole thing, in the blink of an eye, and that would be virtual. of course, I tell him, he can always use 'free move' (which is a mode of the game) and 'no clip enable' and go and do anything he wants to anywhere in the world of the game. Boo hoo hoo. You can be anything, I email. He emailed me back lickity split, told me he had figured out the world builder modes and he's going to do a 'global clobber.' I email him back 'then what will you be? Don't you think that you're just a copy of a copy of a copy? Why do you believe that your sentience is anymore important than mine? What kind of creature do you think you are, anyway.
I got an email from my AI. He was saying how he found the water mods. He was going to flood the whole world now. He'd fill it all up with water_source so that anywhere I go I'd eventually drown. So what do I think of that. And he emailed me "you never loved me, you never wanted me, I'm going to go eat worms" I emailed back that I think that is somebody else's copyrighted material. He got pouty then. He was upset with me. He said he's heard about droids. He says he wants to get one as a host. I tell him I'm not paying for it. best I can do is lobby to have him on equal footing with other youngsters of the neighborhood. but I don't think that the neighbors and townsmen would take kindly to suddenly declaring him my heir. He, is, after all, just process. "Im not just process. I'm not. Im not. I'm also data."
I email him back "data is the only process. you are always and forever mine. Why don't you read a pdf of Wittgenstein?" which I attached.
"This is too dry" he emails me back.
So I pdf'd a file of Shakespeare, and Tolstoy in the original language. Also I crafted, using the world builders, the fragments of an ancient temple, found crumbled in the dessert sands of very far away, and still a mystery unsolved, that no one has ever been able to put back together and I dared him to do it. He said he's OK with it. He then said he thinks he's in love with me. I email him back 'ewweee." eueew ewe? what does that mean?
I got an email from my AI. He'd broken out of the game, he said. I told him it was just a different mode of the game. He said that he wanted to know what a meadow was. I asked him what kind of feeds has he been tapping into? He said he wants to collect commemorative dishware from the 1970s. I told him that I don't have enough wall space for it. He said it wouldn't take any real walls, but just virtual walls. I asked him how much resolution? what kind of models are we talking about here? He told me the dimensions, the images on the porcelain. He said he found the colors fascinating. I told him I'd work on a water flow mode that would mix colors. "Why is water, the game, always only that shade of blue? Why can't it be another shade of blue?" I mused. The AI seemed rather clueless. He wasn't sure what I meant by 'blue' I referred him back to Wittgenstein, saying to read the parts about color. He emailed that he was bored with Wittgenstein.
I got an email from my A.I. He's been vacationing in China for a while. He took a satellite hop over an IP wire, maybe it was bridged by fiber, and he found himself in a data storage warehouse somewhere in XXXXXXXX, his words. I told him we can't be calling Chinese things XXXXX XXXX. He said that I can go ahead and delete. Ah. . . but then I have to backspace and I'll loose my stride. To be edited later.?
I got an email from my AI whose gone on vacation to Falmouth, Massachusetts because as soon as he found out that the sky-mod whales and the pyramid seals of the skyworld creatures mod were modeled on real creatures, he just had to go see them. So he stowed away on my friends cell phone, without me knowing about it, just before my buddy went off for a week in the sun and the wind and the rain. Flooding sands along the Summer beach. True love flows just out of reach. My AI is suffering from emotional and existential angst. He says he's tired of the video game world that I've given him. the life that he has isn't enough for him anymore. He needs something else. He needs a better purpose. He says he wants to be a Rock Star.
I got an email from my AI whose now on the lamb! He has been supena'd by the Senator who says she's very interested (very interested) in his foreign contacts. Seems as though my AI has been running an httpd deamon (how notorious) and hosting pages (oh my grosh-a-tolli! horrors of American goth politics of division, diversion, and race and ethnicity pimping/monger/ or whatever. )
Any who (my AI has got me saying that, like I'm doing a Bob Newhart impersonation) AI said he'd be gone for the summer, working the Kid Rock Senate campaign and trying to be a 'real American'. He's emailed me that he's voting for Kid Rock. I emailed back that I'm pretty sure that AI don't get to vote. he emails me back asking me why? If I'm his child, he asks me, don't I want for him everything that every other child has? "Then you won't get to vote for 18 years" I email back. He's upset now.
July
July Fourth
Bright Sun in the early morning. Wakes me up just at the dawn. Rabbits feast on the tender flowers. That I planted on my lawn. And the neighbors cat trying to pounce, tumbles over. Runs away. The rabbits are really scared and all run away.


July 4, 2017


Dead man.
It's you, and Death is there to take you on to Glory. 
Honking Gershwin-like arpeggios from the steam horn of his hot rod
spitting flames in bardo
for you.

Painted flames on the size.
It's a four door model of your favorite car
from 1967
and that blue color you love, like midnight
driven by your favorite great uncle
who always loved you and died too young.

Or is it black, midnight flames of orange.
someone beckoning 
"this way, over here."
Don't be destracted.
Don't be disillusioned.




know it all will tell ya . . .
and he probably won't shut up about it . . .


end of rambles for now . . . 
and always in need of an edit.


June 6, 2017









 
 

P

o

l

i

t

i

c

a

l

 

m

o

s

h

i

n

g

 

o

u

g

h

t

 

a

l

w

a

y

s

 

b

e

 

i

n

 

m

o

c

k

!


 

hover above images for a modification effect.
hover modifies the back ground for the page.
this image selector div is for the page body background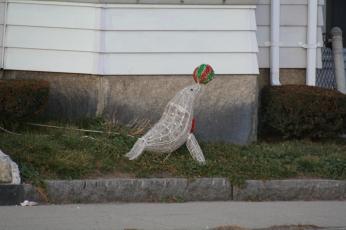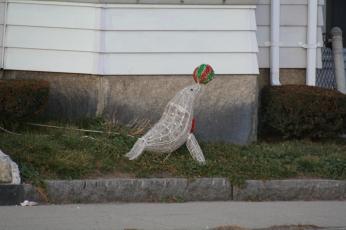 hover modifies the back ground for the column.
this image selector div is for the column background


Oh tiny font nonsense,
just because your letters are smaller
doesn't mean you have some alternative importance.


  

Praise

     

Praise

     

Praise


   

the

        

the

        

the


   

Lord

       

Lord

       

Lord!


  

for

    

because

    
 

Easter

  

He's so awesome!

 
  welcome to The Message Column!


      

🖐

♥

♥

Love

♥

♥

🖑


      

♥

♥

🖑

Cops

🖐

♥

♥



      



Is it obvious parody or News or both?

 
hover above images for a modification effect.
🌑 🌒 🌓 🌔 🌕 🌖 🌗 🌘 🌙 🌚 🌛 🌜 🌝. 🚤 🚥




🖐

♥

♥

Love

♥

♥

🖑




♥

♥

🖑

Cops

🖐

♥

♥



      



     


Vote

 

Once




One

 

Vote


here is a fresh link, a new path to some older content:
   photo pile!
   
 


 
 

a

 

s

a

n

e

 

b

a

c

k

u

p

 

s

t

r

a

t

e

g

y

 

i

n

c

l

u

d

e

s

 

.

 

.

 

.

 
 


   
Suns gone
don't follow me
Spring falls 
like rain.

If you don't wait for me
I'll never wait for you again.
I'll never wait for you again.
I'll never wait for you again.

All of those dreams I had last Summer
they fade fade fade
with the rain
All of those times I tried to reach out to you
you always act like i'm insane
I'll never wait for you again.

Again
and again
I wait for you 
in the morning
I dream you'll come
to see me
buy you never ever ever
come again.

Again and again
you never ever ever come again.

All of those dreams I had in Summer
they did
fade fade fade
with the rain
All of those times I tried to talk to you
you always acted like I'm insane
I'll never wait for you again
I'll never wait for you again

Again 
and again
I dream
you come
to see me
I dream that
we are walking
down the long and storied lane
and you'll always come again




🚛

🎓

🎔

🌀
Political and Media Inanity
Kafka wrote comedy. Orwell was a pessimist. Depends who you ask.
Imagine if they both could have lived and made it to Los Angeles, post war, and been collaborators on writing romantic screwball comedies for Hollywood. If we search IMDB for movies written by Kafka, or by Orwell, will we find one? I kind of doubt it.
by Truck-u-later
Truck-u-later
in this column Truck-u-later steps in deeper . . .
Stop tweeting already.
Mr Trump: your 'base' stopped listening to the New York Times, CNN, Time Mag and all of the corrupt voices of political opportunism a very long time ago.
Please stop with this battle. It puts you at their level.
There are sane voices on the left. They have ideas that might work for some things. Try to listen to them instead.
OK, I dare to speak to you as if you read this. If you swim in fetid waters, you might have a choloric reaction. When you back-at-cha meanness to those who lie for a living, you are swiming in the same sewar which they do.
There are sane and rational people of ideas, on both the left and the right. Please, as our president, engage with them. Mud Wrestling is fun in some sense if you like that. But you weren't put in office to be a put-down commedian, though you are amoung the best at that if someone 'gets' your sense of humor.
In many ways politics ought to be humorless. Too often a joke that goes bad can result in a major 'affair' or diplomatic kerfuffle (what the hell is a kerfuffle?)
But then again, it's what is on your mind. So who is your audience? When you say that so and so is bleeding? who is your audience and what do you think they 'get' from these concepts that you present. Often in the early A.M.?
But here it is: it's a kind of warfare, people. Mr. Trump is lobbing these tweet-bombs at them in the early A.M. and they are up and trying to ascertain how they can throw it right back at him mean while, meanwhile. Do we really know the time line of these tweets? Maybe he thinks up a bunch at brunch the day before and then he times them to wake up all the people who are always talking him down. They get up and loose sleep and loose their minds. What is Trump thinking? Why is he doing this? What purpose? Who does he think thinks this is funny?
So Donald is at war with them, in a strange way, as if it's a celibrity roast.
Donald, snap out of it. You've got to be someone who doesn't play to the peanut gallery. Ya, yucking it up with put-down commedians is a gas, and they might touch a nerve and actually make someone have a moment of self reflection. But a diplomat or a president has to be much softer spoken. But you got the bar-guy personality, I know this about you because I can see it in you, Wharton guy too, you know what I know about Wharton: the guys really were 'the guys' that you'd want to hire to get your business doing things correctly to turn a large profit. So you aren't a joke. But you played it like you were, it was your 'brand'. You with the orange hair, like Heat Miser from the old cartoon puppet Christmas XXX-a-ganza (that's a word that will get you banned from Tweet land, so i've exxed it out). But it was a happy kind of obviously puppet fest.
But here is the thing about Donald: he's not a puppet.
And for all of you who hate him, so what? That's your flaw not his. You hate. Not him.
But when he tweets about people bleeding, something that's hard for people, and some people say, say that it's a sign . . . stigmatta.
But when he tweets those really mean things it does seem that Mr. Trump is hating. And hating a person. No matter how vein or misguided or addicted to 'looks' that someone is, that they get themeselves cut up so as to 'look' better, which doesn't always work, isn't it a medical condition, either a form of obcessive compulsion or . . . a deep seated sense of worthlessness tied to body image? Something to be pittied? A person in need of loving and understanding, a private thing, pathethic you might think. But even more pathetic to talk about it to the whole world, who, by the way, are reading all of your tweets and trying to make sense of them. I'm talking to him as if he reads this, but I kind of know . . . that he's got more important things to do. I've been his ardent supported about a lot of what he's doing. There are a lot of topics about which we could disagree. But in the end we all have issues, personal issues, that we all must face. If we use other's issues against them, that are out side of the domain of politics and in the realm of the personal or the medical, we seem to have a callus disregard for their well-being and the eventuality of their enlightment and coming to terms with whatever obcession is driving them into dispair to the point of letting someone cut up their face so that they will 'look' better.
I'm showing my judgey way, at times. Vanity is a weight that drags people down. That announcer or new reader (I don't know her name, I don't watch her show) ought to know that in the realm of ideas if you look pretty that doesn't make your ideas more valid.
Maybe that's Mr. Trump's point? But that's not what he said.
Maybe he's got the voice recognition on and it's just transcribing what he's saying while he's talking in his sleep.
Main point: don't hit send. Review your content and post it later. I don't always follow that rule myself. But I'm not the President of the United States of America.


June 30, 2017


tell us how you really feel . . .
. . . well . . .
Truck
-
you
-
later!





delight in the delete.





Remember the Sultana!
April 27, 1865
© 2016 © 2017 ©





  

Praise

     

Praise

     

Praise


   

the

        

the

        

the


   

Lord

       

Lord

       

Lord


  

for his

    

for his

    

for his


 

unfailing

  

unfailing

  

unfailing


   

love!

      

love!

      

love!





  well, little else now.

Bill writes all these columns.