The Left Column
Politics for Poets
#Release the Memo
hashtag: release the memo!
The expectation is there. But will the shoe drop? Will the shoe drop? Will congress vote to drop the shoe?
If you leave it to them, what can you expect? how about hashtag "not you, too!" People say that information is soon to be available. Congressman Geatz says that it will rock the political world if the document is released. Oh, what can it be?
Hannity quotes about some saying 'Abuse of power' and coments like 'shreding our 4th ammendment rights' and 'Bigger than Watergate'. 'Abuse of the powerful tools of intellegence'
Hannity says that . . . bought and paid for the dossier! The Dossier was a pulp product, a fiction. And they even have a borris and natasha in the FBI. And that mueller 'should never have been appointed'. At the 'heart and soul' and center of it all.
heart and soul? 'lonesome human'?
it's kind of a reverse insurance policy. It's not saying you get thise if you die (your family gets it). It's the kind where if you don't die . . .
Lisa Paige. Going to the FISA court. Wow.
Word bombs today!
Release the Hounds! Hounds? Release the memo.
It doesn't matter, people know what the memo says. It's going to be released. They ought to let the shoe fall.
Red or Blue or Purple
I'm not a fan of the 'red' 'blue' pill thing as an idiom for coming into knowledge. Probably because I do a lot of graphiscs and I don't like assoicating colors with such abstractions as knowledge, or gnosis. I donm't like saying blue/red for dem/rep. I don't think that using 'white' and 'black' is that bad but we aren't really using a color. If you use the color, then I'm maybe not liking it.
The point of all of this, and the release the memo thing, is that the government is not to be allowed to be a private property. We can handle the bad news, by now, that has gotten Congressman Gaetz upset.
Metaphysical and Psuedospirtual explanations
I was a big fan of Carlos Castenada when I was a lad of 20 or so. I did enjoy. (you were not a lad at 20!). OK. But I did also like Issac Azimov, who alos wrote fiction. I say 'also wrote', because to put it into awareness pills allgory, it's a blue, or easy explanation: it's really a fiction. But if Carlos were not a fiction, how would the world be able to handle that? And if you know you know and you keep your mouth shut because you understand that the ones who do do, an dthe ones who are against them know too, and if they do you don't they have you can't they put up obsticles. They don't care what you think they just want to rule you.
So the psuedo spiritual explanations, with their lumerious rambling, having met a real space alien (they said) they could see it in each other and then. OK, it's a great fiction. But you can't think it's true. If there really are space aliens running our ogvernmost, you know that the majority of the people have to think that is a fiction (it is) and that it is not true (it can't be true, can it?)
Here it is with that kind of thred: it's just too much. It's not true, but you see it that way. Or is it? but that's the fiction too, that you can't know. You really do. YOu either do or you do not know about these things, and have already spent a lot of time and a long time learning about it but it isn't information that is for general consumption, if you believe it's true.
So the fiction of the blue-pilll is presented as a red-pill. But it's not truth it's a fiction.
It's either real or it isn't. If you know you don't need to say. Anyone who wants to know what you think about these things doesn't deserve an answer.
My Point: the genre we need to use is like what Hunter Thompson did. We have to not be mean by freaking people out with red pill stuff. And please, if they think it's a blue-pill, then let them think that. So if they say you're narrative is a good-fiction, what they call 'Cue-porn', then let them think that. Meanwhile, in the background there are these big-head fools being perp-marched behind them, while they are there chantig the hate, the perp walk is happening right behind them, but they can't see it because they look away 'na na na na' can't handle the truth.
By the end of the day will we have these memos released?
Be kind and don't dose anyone with scary pills, blue or red.
But what is really happening? In the wider world? I read varius thing, and hear things in video clips. Some of these are not wide in their distribution. I do a search on Q anon, and it leads me into a lot of different information, and various people with the hyperverbose quality who really do want the septic situation to be contained and cleaned.
No ya don't know
No ya can't say
Weeee Rea ee ee ee ee ee ee


  Sunset Blue,
  and the sound of the rain . . .
  
  Sunset Comes
  and he's starting to play.
  The bar room luls to hear what he's going to say.
  The room is roused
  He has started to sing.
  If you look at his hand
  he's missing his ring.
  
  no ya don know
  no, ya can't say
  you . . . .
  had better let the man just play
  He's not having a good day.
  
  Sunset falls
  he's starting to cry
  those up  close and by him
  just can't fathom why.
  
  He's waailing out
  the most mornful of songs
  the crowds too stunned,
  and no one sings along.
  The music crescendos
  it's starting to rain
  everyone around him is
  feeling his pain
  And they worry, wonder
  and don't know why
  they want to make him glad again,
  he's that kind of guy
  that you feel so strong for him
  even though you don't even know
  how he's come to be like this,
  the rain
  turns to snow.
  
  No ya don't know
  ya, you can't say
  you
  had better gather your mittens
  and be on your way.
  The mountain road is slippery,
  you're starting to slide
  you sideswipe a snow bank in four wheel drive.
  The gorge bridge is so slick
  that you're starting to spin
  how is it that this song goes, with you
  starting to win?
  
  
  
  well, the story is how 
  Sunset lost his ballance
  and fell over the edge of the 
  railing and down into the gorge and
  used his guitar case like a sled
  and even though
  they all thought that he died,
  he didn't.
  And he did not try to do it, 
  it just happened like that.
  And that is the story that
  he sings 
  in his newest song
  which he performed in
  Tennesee,
  of, come on,
  it could be
  but 
  this is just a story
  so
  
  ya don't know
  and you can't say
  but in a happy story
  the guitarist gets away
  safe and free
  and living
  for all to see
  
  
  Sunset comes
  and it's starting to snow.
  The skiers and their headlights
  are starting to go.
  Sunset playss
  and they all sing along
  by now the words are perfected 
  and they love his song.
  
  But you don't know
  and you can't say
  you . . . . .
  should hold your thoughts
  for another day
  
  The light, it grows low
  the trees shine in ridge-glow
  you . . . 
  should tuck in now and sleep through the snow
  hold your questions
  for another day
  this one is ending
  and Sunset
  is safe,
  and on his way.
  
  
  
     🚙


Q anon
It's either a great hoax, crafted by masters of commentary and political science fiction (poly-sci-fi), or it's a comm-channel.
No matter what:
Love People
Jan 5, 2018
 

cue the record:
Storm is coming . . .





 
 
Onward into the storied evening!  
   
   





Sean!


hover over the logo images for a page modification effect.

  

Love
People!


    
    
🖐morning
clover🖐




these can get you banned from school?!:
🔫 🚀 🚙🚤🚣c🍀⚜⏲⏱⏰🚣🚣🚣
🚣🚣🚣  🚀  🚀🔨🔨🔨⏲⏱⏰🚣🚣
🔨 🚙 🔨🔨🔨🔨🔨🔨🔨⏲⏱⏰🚣🚣
⏲⏱⏰🚣🚣⏲⏱⏰🚣🚣⏲⏱⏰🚣🚣





spinfont unicode-isms
🍀 Praise God! 🍀
🍀⏲⏱⏰⏲⏱🔫⏰⏰⏲⏱🔫⏰⏰🍀
🎠 
🎠 
🎠 
🔫
🔨🔨 
🍀 Praise God! 🍀

Oh the wish of dreaming songs
that all can sing along
even those out of tune
howling as they swoon.

Oh this hard fact
of buzz kill
stories
the week before.
Take note of that sarrow
nothing more.

You didn't cause it
so why feel so blue?
And is there anything really
that you could do?

Just to post these lamoid
draft poems, so chilly
on my unread front page
posted by billy
whose always been inclined
to run on in his mind
and produce content that is silly.

Ah, silly billy,
willy nilly
oh so silly.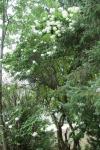 A hard hearted Rosta.
 A full plate of pasta.
 Everybody knows
 you can never make a 
 girl like that
 happy.
 
 On a brighter day
 everybody goes
 to the high pier
 at the fifty mile beach
And I know
She doesn't look you in the eye
and when she she says bye-bye
she means
by
and by
and buy
uhn't ah
ya huh huh
till all the moneys gone and I knjow

You can't ever make a girl like her
happy
so why should you even try
because if she has you in your sights
she might just be wishing that you'd . . . 
die.

nuht uh
uh ha
nuht uh
uh ha

in the bigger world
everyone says
if you want two 
then why not just take two?
But if she's watching everything you do?
all the hopes that you pursue
and causeing harms that might acrue
if you dwell
in that hell

nuht uh
uh ha
uh ha 
uh ha ha ha ha haa

nuht uh
uh ha
uh ha
uh ha ha ha ha haa

Everybody says
you can't
ever make a girl like her
happy
It's a brighter day
and you're driving a way
she had nothing left to say

nuht uh
uh ha
uh ha
uh ha ha ha ha ha haaa

If you want to
then you don't you just do?

If you want two
why don't you just take two?

 This the part
 where she's breaking your heart.
 
 How can you stop
 when you don't ever start?

 
 I know
 the things you keep in side
 you've been shutting up your mind
 the one's you left behind.
 I heard
 the songs you sing when you are blue
 you make the words sappy gew
 like you don't know what to do.
 
 
 
 If you'd just
 write your songs
 to be for everyone.
 Stop 
 making villains
 of who you don't know.
 You see it all in the dark
 and you write and tune
 and then on a lark
 you put some crappy words
 that actually are absurd
 if you think of what you say
 when you're lonely to convey
 that I don't really know
 what you are rattling on.
 Can't you think
 of better words
 for your rage-head
 anthum song?
 
 
 
 
🚀 🚙🚤🚣c🍀⚜⏲⏱⏰🚣🚣🚣
🚣🚣🚣  🚀  🚀🔨🔨🔨⏲⏱⏰🚣🚣
🔨 🚙 🔨🔨🔨🔨🔨🔨🔨⏲⏱⏰🚣🚣
⏲⏱⏰🚣🚣⏲⏱⏰🚣🚣⏲⏱⏰🚣🚣



nothing
nothing
you don't know anything
I can't take you anywhere
you don't kjnow nothing
and I
don't know
why
with that look
in your eye
that you're starting 
to cry
your just a little
baby guy.

Nothing
nothing
don't you know anything?
I cna't take you anywhere
you don't know nothing.
And I don't know why
with that look in her eye
that I was starting to cry
but the video didn't lie.

I ain't never gonna be
anything more
than what I'll already become
and if you thinking what you hope for
what you left behind
no make up your mind
what did you really find?
Cause I don't know that it's dumb.

If you're thinking about it
and you're talking about it
you had the whole day long
to do something about it.
And I don't know why
you've been screaming and shouting
and I don't even know what you mean.

If you don't love me
then I could walk down along the sea
in the blizzard
with the wind and the flooding flow.
I'll walk off along the shore
you won't see me back here anymore
Getting on my boots and I'm going to go.

If you're thinking about it
and you're talking about it
you had the whole day long
to do something about it
and I don't know why
you've been screaming and shouting
and I don't even know what you mean.

If you don't love me
I could walk down along the sea
and you'd would see
that you don't really want me 
to go.
But you opened up that door
you said "Don't come around here no more!
Now off with you
into
the blizzards and hightide flow"

If you're thinking about it 
and you're talking about it
had the whole day long 
to do something about it
and I don't know why
you are screaming and shouting
and now you say I must go?

Ah
ha ha haaa
ha haa ha haa ha
haa 
ha ha ha
ha
ha ha ha ha
due do do doom doom doom
da de dippity doom
and the dunes
are flooded with
snow.

ah ha ha Haa
ha ha
ha ha
ha ha ha ha
have you told your lover to go?
And did he take you at your word
as rediculous and as absurd
and wonder off
into the blizzards of snow?



You look to me
like you've been trying too hard
like life's been dealing you a crooked card
Or you've been freaking out
locked out of your car
and then you wondered down the midnight highway really far.

And I don't know
which way
the wind will blow
I thought we'd worked out
yesterdasy
you look at me and have nothing to say.

You look to me like you've been running to fast
like life has bowled you over
and kncoked you on your ass
or you've gotten bloated and are all full of gas . . .
or worrying about a fantasy past.

I don't know
which way the wind will blow
I thought we'd worked it out yesterday.
You look at me and you've got nothing to say . . .

🖐



🖐
🖑
🖑
🖐
Here is today's pretty poem:

  

As nice as you are at the door of the pharmacy,
or in the hall way in the public building
where everyone sees who you are,
why can't you be that way on the on-ramp?
Or at the merge?
Or when people aren't paying attention
and you can see it?


    











🖐 🌙 🖑
🖑🌛 🌜🖐
   
 🖐🖑

🖐🖑 🖑🖐

 ♥♥?
Blathertational


 🖐🖑
🖑🖐




glossary of what's next


 ♥♥? : 


Be nice to yourself and others. What other choice?


What we have done
What we have failed to do.



Wake up!



 
 
 



wake up


♥♥ Praise ♥♥ the ♥♥ Lord ♥♥ !!

end of column