The Left Column
Politics for Poets
politics of the here and now
Poli-Sci-Fi
how did they engineer so many snowflakes?
a feat of social engineering? The plan of ? ? ? As if it hasn't gotten obvious.
What has gotten obvious?
More Conjecture
Those on a rampage of mean politics . . . stop it!
how come there are so many snowflakes? 'They' didn't engineer anything.
It's just the illusion of a blizzard. People in the real world aren't as craven and mean as some of these political operatives.
The illusion of the blizzard. In fact it's not a blizzard at all. The false consensus, the unreasonable narrative.
In fact? False consensus? people get away with what others let them get away with. The stage show of the left never ends, they are their own most important legends in their own minds.
Everyone craves purpose in living. Politics is an easy form of psychological 'crack', which gives people a sense of euphoria from the delusions of group think. It's a ready world in which, as if a kind of virtual society like from a video game, the false consensus of false cause better-than-them-ism, is a kind of emotional crack: a super drug in the sense of it's purposeful way of just infecting the thoughts and behaviors of people. There is a feeeling of selfrightousness, a 'better-than-ism' that justifies very very selfish and willful people to continue on with their regime of utter and nasty meanness against anyone whom they delude to oppose. In fact this kind (this type? 'type'? I type when I write.) probably doesn't bother to listen or to hear, and probably couldn't really convey what the ones to whom they oppose believe.
Sure of being right. Sure others are wrong. Sure that the others, who are seen as wrong, are also evil and subhuman, and possibly even. . . dare I say it . . . Republicans . . .
As if the mantra, which they chant with their giant meanness: "Peace and love and kill Republicans." And they seem to be sure that you are one of them.
Leave the moshing for the rock club. Keep your meanness at home. Put it in a drawer. Leave it there. Never use it. Don't kill anyone. Do you even know any Republicans? How can you tell?
 
dunt 

dun


dunttt
Constitutional Crisis?
What crisis do they think it is? That the Constitution might start to be enforced for a change?


blah blah blah blah


June 6, 2017
You never know what delusions are on tap at the Amillia Pub.


Sean!


hover over the logo images for a page modification effect.

  



Love
People!




    
    


🖐morning
clover🖐









these can get you banned from school?!:
🔫 🚀 🚙🚤🚣c🍀⚜⏲⏱⏰🚣🚣🚣
🚣🚣🚣  🚀  🚀🔨🔨🔨⏲⏱⏰🚣🚣
🔨 🚙 🔨🔨🔨🔨🔨🔨🔨⏲⏱⏰🚣🚣
⏲⏱⏰🚣🚣⏲⏱⏰🚣🚣⏲⏱⏰🚣🚣





spinfont unicode-isms


🍀 Praise God! 🍀


🍀⏲⏱⏰⏲⏱🔫⏰⏰⏲⏱🔫⏰⏰🍀


🎠

 


🎠

 


🎠

 


🔫




🔨🔨

 


🍀 Praise God! 🍀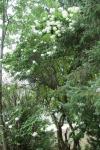 🚀 🚙🚤🚣c🍀⚜⏲⏱⏰🚣🚣🚣
🚣🚣🚣  🚀  🚀🔨🔨🔨⏲⏱⏰🚣🚣
🔨 🚙 🔨🔨🔨🔨🔨🔨🔨⏲⏱⏰🚣🚣
⏲⏱⏰🚣🚣⏲⏱⏰🚣🚣⏲⏱⏰🚣🚣


🖐





🖐
🖑
🖑
🖐
Here is today's pretty poem:

  



p

u

r

p

o

s

e

 

i

n

 

m

e

d

i

a



    










🖐 🌙 🖑
🖑🌛 🌜🖐


   
 

🖐

🖑



🖐🖑 🖑🖐

 ♥♥?
Blathertational


 

🖐🖑
🖑🖐






glossary of what's next


 ♥♥? : 


Be nice to yourself and others. What other choice?


What we have done
What we have failed to do.



Wake up!



 
 
 



wake up


♥♥ Praise ♥♥ the ♥♥ Lord ♥♥ !!

end of column