The Left Column
Politics for Poets
Fall Down
we hope no one gets hurt but . . .
Fall down. Get right back up again. We can hope for that. It doesn't always turn out that way.
Today it's raining hard here. And it's gloomy. Gloomy Tuesdays. But this is Thursday. Some people aren't having a good day. The dust settles on all of them. They are shown to be or to not be what it is that they are, and what they are not (as well). These revelations do tell the public some startling new things. Who knew what when, and where, and why were not the plans in place, and now the overwhelmed disgrace of those put in, perhaps not fair, but never-the-less, it is them there, in charge, so some say. Someone's having a bad day.
But true to that class of politician he'll stick to his 'why, what did I do? I didn't do anything wrong it was all them.' and there are those who carry (so very very very much) water for that class of political saboteour(?) or selective incompetent. The F-up in Afghanistan will not go unavenged, I suppose some might suggest. Knowingly? Was it all done knowingly? is the dementia a feigned thing, an act? Really he's sharp as a tack, see all the people bleeding? He stuck it to them?
No, I think he's really that broken and discharged of reason. He has no real purpose except to be the occasional mouth, and the signiture that gets put where, legally, a signature is needed. Anyone who isn't sure that they are that . . . that person of high regard? one could hope! but if they don't know that they are or not, what if all the rest of us just say 'well, OK, then, we'll take that as you resigning. Next!!
11:44 AM EST
Thursday August 19

Sure, blame the last guy
Biden is blaming Donald Trump for the disaster in Afghanistan. What is he trying to protect there? It's not out country and he acts like it is. It was always a foregone conclusion that the foreigners would loose there. They have never won before, the coherence of the Afghans, and whatever form of crazy over-lordship that they have, always seems to drive off all invaders. Maybe because it's a mountain country and locals know how to live in it far better than invaders.
in any case I'm sad that our men are put in harms way to protect the internationalist drug and mineral merchants and their cartel interests.
there is obviously much money to be had for those who can control the Afghan trade.
someone like Adam Kinzinger is an inverted troll-minded war monger, with a point of view that sees our service people as the enforcers of internationalist cartels.
Afghanistan is fallen? well, it's way high in the mountains, so I say 'no.' The locals kicked out some internationalists that use the US military as a mercenary army and the US State Department as their internationalist 'special super citizen' clubs.
I'm not sad if our role in Afghanistan is over. Blaming Trump is just one more indication of what a weak and senile fabrication of a personality this current person who is said to be the 'Commander in Chief'. I think he's not even able to cook or clean for himself, so I doubt he's commanding anyone either.
But come to think of it, I've never actually heard anyone call Biden 'The Commander in Chief'
Maybe Adam Kinzinger calls him that . . .
10:44 PM EST
Saturday August 14

This arcane website . . .
Summertime is here, on the lawn and in the garden.
Hummingbird dive bombs the zinnia! Bumblebee dive bombs the hummingbird. Rabbits eat the Zinnia like lettace, sampleing it, and maybe tassing it asside if it's not to here liking. I say 'her' because she was accompanied by an even tinier bunny.
Saturday August 14




 how long?
 . . . how    
        long ? ? ? 
 

speak it out loud! I read that when people would read the inscriptions or scrolls, back 2000 years ago, that they didn't do it silently. Perhaps that a bit of a strech? how could someone know? maybe sometimes they did read it silently. But if someone else was there?
I guess it's far more dramatic to read things out loud. Silent comprehension usuling isn't lacking, it's just that pepole simply didn't really spend the time to attend to the material. They didn't do the reading assignment.
The purpose for taking notes is to be able to review the notes. I used to feel deficient if I didn't have all the notes. Often times the solutions to the very vexing test questions would be mapped out by the professor. You had to go to all the classes. And notes were important. But when studying I didn't read it outloud.
Repetition is the key to learning. And a real use for the material. When reviewing methods for selecting python colors I asked the question 'doesn't this already exist? someone must have already solved this. And that was the case. So now I can get into the mindset of the method: why is the solution for the color selection devised in the way that it is devised? Well, its' curious. And it's terse if you haven't picked up the background material. Python has a brillience in it's design that slices through (a python pun) the BS of cocky crap-methods of hacks. They have millions (must be millions) of minds using the code, and reviewing the code, and saying 'here, here is code that is better because . . .' and then they profile it.
When I study software I sometimes find myself reading it outloud. But usually no. For me the logic of thinking in sample space for software is because the continuous doesn't exist on a computer. The computer can only have a slice of what could be concieved. how so? It's a FIFO, for sure, in very many ways. you only have some much memory, you only have some much color. and if you're screen says it can display 15 million different colors, can you eye tell the difference? so the whole thing is rather false and always a sample, and not actual. A flower. the photograph of a flower. A film of a flower waving in the sun light. The computer simulation of a flower . . . . some people see the flower as it's symbol. And they are imprecise and don't say 'he sent a picture of a. . . ' but 'he sent a . . . '
Oh, but now I am being imprecise. Who? who says that? who talks or emails that kind of thing? hardly no one? someone in my imagination!!!
So that's how I had an edge, in my own mind, realizing that we all do that constantly, even when we try not to. Orwell would talk about propaganda and how to cut through the kruft of poor word choices, and the assumptions associated with various terminologies. Some understand that and try to dominate the dialect, and only allow words that they select, because of their precarious double-meanings? (precarious double meanings? the meaning can be easily misinterpreted by users of the language in expert in word selection, meaning, and inversion through coersion and eggregiouis psychological operations . . . .
See how complicated it is? Would you really read any farther along into this if I keep going on with it?
We do have meaning, even through the nonsense
If you don't get what a writer or commentator is doing, you have a right to move on to different material. The new way in politics is the ban-hammer. They don't like your take on the situation and they prevent you from using their venue. That's facebook and others, who should really know better. Perhaps my describing it was seen as condoning ? they ought to be more mature if they run a chat room? who they? they know who they are.
remove kruft day
Be Praiseful and Thankful to The Lord!



July 12, 2020


change yourself
And the world changes around you
November Glooms and fog . . . are months away!
It's July, it's been humid. Very hot some days. The oppressive humidity hits you as you leave the house when the storms are here.

Knocker blocker
in a stunning Summer Shocker
I know!
I know I know I know I know!


 dippy dippy dippy IO
 I owe
 I owe
   oh no dee know doe!
   
   ipidippity-dippity-dippity-Oh
   
    I know, I know I know
    I know dee O. dee O.
   

and a dippy-IO?
 

 this is a 

lot more


             fun
         

than

 

posting


         

in

 

the

 

chan


           

an

j

el

    

           and an ippy IO?
 
 
     

🚙

🚙

🚙

🚙

🚙




  
Onward into the storied evening!  




hover over the logo images for a page modification effect.

  



Love
People!




    
    


🖐morning
clover🖐






these can get you banned from school?!:
🔫 🚀 🚙🚤🚣c🍀⚜⏲⏱⏰🚣🚣🚣
🚣🚣🚣  🚀  🚀🔨🔨🔨⏲⏱⏰🚣🚣
🔨 🚙 🔨🔨🔨🔨🔨🔨🔨⏲⏱⏰🚣🚣
⏲⏱⏰🚣🚣⏲⏱⏰🚣🚣⏲⏱⏰🚣🚣





spinfont unicode-isms


🍀 Praise God! 🍀


🍀⏲⏱⏰⏲⏱🔫⏰⏰⏲⏱🔫⏰⏰🍀


🎠

 


🎠

 


🎠

 


🔫




🔨🔨

 


🍀 Praise God! 🍀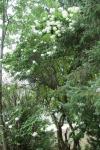 🖐




🖐




🖐




🖐




🖐




🖐




🖐
🖑
🖑
🖐
Here is today's pretty poem:

  



S

u

m

m

e

r

t

i

m

e

 

i

n

 

N

e

w

 

E

n

g

l

a

n

d


    













🖐 🌙 🖑
🖑🌛 🌜🖐


   
 

🖐

🖑



🖐🖑 🖑🖐

 ♥♥?


 

🖐🖑
🖑🖐






glossary of what's next


 ♥♥? : 


Be nice to yourself and others. What other choice?
d




Wake up!



 
 
 



wake up


♥♥ Praise ♥♥ the ♥♥ Lord ♥♥ !!

end of column