The Left Column
Politics for Poets
As the year windes down
Seasonal Cycles
I live near high-traffic stores and this time of year it gets a bit hard to handle the crazy of newbees in town, who don't know their way around, and think that a couple of flakes of snow is reason to drive too slow. Ride the brakes at the intersection. Take too much time turning or pulling over. Stopping in the middle of the road either to let someone out or pick someone up, in the middle of a blizzard.
And we had a couple of days of weather, mostly snow. But we are in a part where the 'transition' of the storm was such that it snowed half the night, then it paused, turned to sleet for a few hours before the dawn, so that it's what's called 'heart attack snow' where it's very heavy to shovel and the snow blower doesn't handle it well. Often you can push it with the shuffle, but it needs to be moved off of the walk because of the mailman or whoever else will be coming up the driveway to get to the door.
Come to think of it I wrote a lot about this earlier in the week, but my mind hasn't been focused on rewriting or posting here, so, it's not up here, I guess I could go find it and post it here but I have other things to do today. Myabe I'll post it in the other column? A bit later in the day? I was chan surfing and the site was just bots and that is a bummer but people have to sleep sometimes. And hwen you undertsand that it's just bots, it's stupid to post to them. It's like playing one of those rediculous 'command line' text video games from the early 1980's, without graphics. And so what you can trip up the programming.
You might wonder how that kind of thing works? How do the bots behave? I believe that the people who farm-out bots to lurk in sites do it to 'hook' an unsuspecting chan-surfer. And if you respond to them, then the team of, well, they are called shills, will then assign someone to you to see what you are all about or whatever. For whatever reason that they do it (it's a dominance thing to give jobs to runny-nosed children in college, perhaps? Training in domminance tactics of sick-minded-psycho children-of-the sick-minded-psycho (what that means is that the shill is just 9-ta-fiviing it at a keyboard and may not be the worst you can imagine of some jaded group of troll-people shills, but might be someone fun or charming if you could ever really know them and break them away from the poison mentoring of an organizatin that woudl make them way labeled hats that say the name of an organiation that some people put on the list of 'badness only comes from they' kind of list (a list of cringe fringe don't invite them to the ringe (or latin?)). They might be that rare flower that blooms upon the festering hulk of a rotting cactis, something that just got a good hook into something and wouldn't stop growing, but doesn't fair well in the rain, when things get too wet. (There has to be an allegory? why would that be?)
Disengage. Do not engage. It's all fake. None of the troll bots will ever summon anyone worth your time.
If the bots were non existent would anyone ever post on a page? And how doees one page draw bots and the others get little or no response? Or the various 'flavors' of larper bots, the katz, the stupid pornime, the sick headed people who say the exact worst things as if they are trying to cast a discouragement spell, and speak outloud the curses that they imagine their opposition believes in, as if it's an incantation. Have none of that nonsense. Filter that kind of pigvoice. Oh how angry they make me. But so what, and they have no power anyway, so , why am I wasting my time in warning you. And if you need to you write up some kind of prayer and post it to them to totally refute all that they cliam in the incantation, but if they are willful they will just tug with more hateful pronouncing.
And when you realize that you actually conversing with nothing, that it's a strange mirror that some dominance-people are shining back at you, to control your behavior and waste your time, you give up on that. You 'don't respond to shillbots.'
But here is what they do then, when they think that they 'rule the bread': they do something horrible and blame the channel. They shut it down with litigation and take down notices. The basically 'swat-team' the site, and force it off line, clain it was 'all hate' or other such nonsense. But it was their bots that filled it up, most likely. And it was they who posted the 'manifesto'. and it was they that concocted the whole narrative, they want to control it all. But if you post that kind of thing they have their next 'case if or and not these' kind of statement in their algorhitmatic take down where they say 'ethnic hating conspirators, the world is now directed to hate you.'
All of that because you answered a bot-post on a Sunday morning when all the anon were nestled in their beds, dreaming of sugar plums and agency girls from Sacremento in the midnight van . . . Sweeping through the state, sweeping through the country. from the North Pole till the end of time, and Space Ship snowman beeping off in the far away sky winking with the face of a well known fame-mongering podcaster as his avitar today.
See, see how dangerous the chans can be? you wake up with sugar plum dreams that seem like animated TV from the 1960s. How will we make it the future then, if all of this is just a concoction designed to distract?
And then all the speculation ends. You have real chores. Speculations and nonsense and story telling are fine some of the time, but one can't live one's whole life deep within a dream of stories that someone made up once, and you just couldn't let go of.
Some people are charming and fun most of the time . . . and sometimes . . . they seem to cross boundries, either with click bait headlines or falseness.
ultimately we don't believe someone just because we find them beautiful. If anything we believe them less, fearing that they are used to getting their way, trafficking their sensuality and form.
And some people do a disservice to those who they find attractive: they denigrate them, and call them an 'air head' or other such stuff. But that's a big mistake. Everyone is beautiful in the eyes of . . .



In the eyes of Who?

Who do you think.



Thanksgiving coming
Be Praiseful and Thankful to The Lord!



Nov 18, 2019


change yourself
And the world changes around you
November Glooms and fog . . .
Slight snow was on the ground in the AM.

Knocker blocker
in a stunning Summer Shocker
I know!
I know I know I know I know!


 
     

🚙




  
Onward into the storied evening!  




hover over the logo images for a page modification effect.

  



Love
People!




    
    


🖐morning
clover🖐






these can get you banned from school?!:
🔫 🚀 🚙🚤🚣c🍀⚜⏲⏱⏰🚣🚣🚣
🚣🚣🚣  🚀  🚀🔨🔨🔨⏲⏱⏰🚣🚣
🔨 🚙 🔨🔨🔨🔨🔨🔨🔨⏲⏱⏰🚣🚣
⏲⏱⏰🚣🚣⏲⏱⏰🚣🚣⏲⏱⏰🚣🚣





spinfont unicode-isms


🍀 Praise God! 🍀


🍀⏲⏱⏰⏲⏱🔫⏰⏰⏲⏱🔫⏰⏰🍀


🎠

 


🎠

 


🎠

 


🔫




🔨🔨

 


🍀 Praise God! 🍀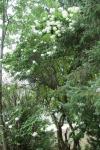 🖐




🖐




🖐




🖐




🖐




🖐




🖐
🖑
🖑
🖐
Here is today's pretty poem:

  



P

o

e

t

r

y




f

a

d

i

n

g

 

w

i

t

h

 

t

h

e

 

d

u

s

k




i

n

t

o

 

t

h

e

 

s

o

u

n

d

s

 

o

f




c

h

i

r

p

s






    













🖐 🌙 🖑
🖑🌛 🌜🖐


   
 

🖐

🖑



🖐🖑 🖑🖐

 ♥♥?


 

🖐🖑
🖑🖐






glossary of what's next


 ♥♥? : 


Be nice to yourself and others. What other choice?
d




Wake up!



 
 
 



wake up


♥♥ Praise ♥♥ the ♥♥ Lord ♥♥ !!

end of column