The Left Column
Politics for Poets
"Orange Man Bad"
"Orange Man Bad" is a quote from a meme which I just can't stop chuckling about. It's called a 'non player character' and supposedly, according to some sources that tend to blow their own horns, it's gotten 'the left' in a tizzy. Well, it's not sane thoughts of a liberal mind, that is able to talk outside the character. It's the 'left' in zombie form, almost as these very non-player character personas that they are saying, supposedly, are so . . .
I think it's funny. I think it's so funny I'm writing about it.
They sometimes couple this gang of greater than or equal mouth and nosed faces, with dot eyes and single stroke eyebrows with a text script. Oh, and the faces are gray on a black background. It's supposed to signify the groupthink of those who would dare to follw along with the latest democrat talking points . . .
The script usually has things that are from the current list of braindeadisms of the cuckold left.
Hats off to whoever anon invented this potent putdown. It's challenges those in the throws of hypnotic talking points of their minon lords, to break the programming.







    _     _
     .     .
       >
     ___      
             





      _     _
       .     .
         >
       ___          
            
            



               q-nose knows Q knows.



     _     _
     .     .
       Q
     ___          
             





      _     _
       .     .
         >
       ___          
               






      _     _
       .     .
         >
       ___          
               



               

Vote for Civil Uniters
Friday morning and I read my old headline here and say 'this is stale' so I delete it and change it. But I have no other headline that's not a negative thought about how other people are behaving these days. I say vote for the civil and the human, and do not buy into the division and the strong delusions. Follow the Golden Rule.
Those who suggest a different path than civility will find it a dead end for them. Break your delusions into their constituant parts and decide which parts are false, discard those parts, and reform your ideas into something else, purged of the falsehood that you'd carried around with your for a time. Some people go on with it, all their lives, strong delusions that haunt them and lead them off into the virtual failure place of the blame-mentality of the planted ideas in that plantation 'mindset' that some seek to claim is 'planted' in a 'subject' through 'methodologies'. I suppose if you want to understand what those methodologies are you'd need some kind of real evidence, a Request for Proposal (RFP) and various resulting proposals as input. Find out who won what contract for what 'service' and then look to the billing of it for a breakdown and try to ascertain what 'they' are 'really doing'. It will baffle you.
The road of incivility leads down into a mudswamp of loathing, The noxious plants of bullyboy politics that holds it's giant inhuman claw-like hand over other people's heads and makes threats and intimidates with bully-tactics. That clam hand of doom hovers above the heads of those those who dare to openly oppose it's tyrannies and injustices.
Vote for unity. Vote for non violence. Vote for America. Vote for an end to the plantation mentality, the baiters and haters and dividers must not get your vote.
So who should one vote for? Can I say 'do not vote for anyone of this type of candidate'. Don't vote for anyone calling for violence, or whose party leaders are calling for riots and violence saying things like 'if we don't win back'. and other such malicious hearted and seditious venumious viper phraeology of a person who can only larp at being civil, whose dark heart has ran black and blue out the gaskits. It's a franchise, foriegn owned, that seems to know that it has been 'found out' and that it's tricks of deceptoin, and all of the deep triggers that they they used to trigger the discontented sense of separation and anxiety that is used to cajoll and inteimidate through torturous series of oaths, rules, codes, and gang-signing expectation that only puts a straight jacketon people who can't get out of it and they vote their hatreds.
You don't have to tune into that kind of broad's cast of dark shade and cold violence upon the population who are not following her off into the blizzard of rioting and violence and gutteral single sylible putdown words that are used to cage and then slure, label and libel, anyone who the bullies delude oppose them.
This is a foreign owned entitie cuckuoldry of fully compped politicians who mascuarade in the zombie husk of the moribund zombie governance of various 'union hall' sized fiefs that loosely associated used to form what used to be known as the . . . . (party name should be obvious). My point: many of these cells are probably still viable as useful voices who don't want violence, and are equally appauled by madame-queen-bee and her blathering about 'normal times'. What dos that even mean? we might ask the queen bee why with her royal jelly life she's turn-coated this nation and made us all villains who deserve violence done upon them and how, in a fair system of elections should she even be able to know who did or did not vote for her to be the queen and evil demon fested emperous of the new whirlled caiios, moon howl, stick a spigot in it and drink fresh in that sense? She's a dark and craven hearted bitch, if that's even still her anymore (according some of the darker and more shill intense views of her, available in meme form, for purposes of humiliation of anyone who might still believe in her schemes of mosquito borne killer viruses . . . (not that she does any of that but the innuendo might be there, if you find it in it and it will be an obvious miss information compaign.
My point in all of this: if you see her as an evil queen of the reptile minded 'they aint the kangs no moar' class of demonfested moon-baby (baby minded called for violencce upon the populatin who don't capitulate to her overlordliness and bullyworded stumbling will to plover (into the woods she went, to her house of Ginger. into the woods she went, please do not follow).
Some say 'lock her up. why haven't they locked her up?' I say: please do not vote for her (she's not running for anything this election cycle) or any of her candidates.
In a local place where it's a local election and everyone is that, then vote for the best people. If it's a national seat for a position in Washington, or a governorship or statewide office please please please plesae only vote for good people. Do not vote soley on a party affiliation for her party. If you do you will maybe elect some people who have been bred with a doctrine of destroying American Soverignty with the dubious idea of 'WWG' :won whirlled governance. The whirled, swirlled symbology of the purple country eaters. They take all of the symbols and make them creep up and scare you. Only theirs get to be the kangs. We need them to be gone and we need to not listen to their hateful and shrill and shreiking 'codes' of speach. They don't care if you have a voice as long as they get full veto. And if you put out what they don't like as content they will blacklist you and banish and knocker your pages off the Internet.


Oct 12, 2018


 
 
  Donald is an
  awesome
 president
 
 
  
 
 
     🚙
  
Onward into the storied evening!  


hover over the logo images for a page modification effect.

  

Love
People!


    
    
🖐morning
clover🖐




these can get you banned from school?!:
🔫 🚀 🚙🚤🚣c🍀⚜⏲⏱⏰🚣🚣🚣
🚣🚣🚣  🚀  🚀🔨🔨🔨⏲⏱⏰🚣🚣
🔨 🚙 🔨🔨🔨🔨🔨🔨🔨⏲⏱⏰🚣🚣
⏲⏱⏰🚣🚣⏲⏱⏰🚣🚣⏲⏱⏰🚣🚣





spinfont unicode-isms
🍀 Praise God! 🍀
🍀⏲⏱⏰⏲⏱🔫⏰⏰⏲⏱🔫⏰⏰🍀
🎠 
🎠 
🎠 
🔫
🔨🔨 
🍀 Praise God! 🍀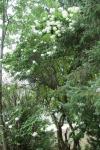 Cualker blocker
in a stunning Summer shocker
I know
I know I know I know I know

Cualker blocker
in a stunning Summer shocker
I know
I know I know I know I know

Cualker blocker
in a stunning Summer shocker
Let him speak
he's really quite a talker
Do Ah
due ah
due ah
due ah
do ah


🖐



🖐
🖑
🖑
🖐
Here is today's pretty poem:

  

Poetry
fading with the dusk
into the sounds of
chirps


    











🖐 🌙 🖑
🖑🌛 🌜🖐
   
 🖐🖑

🖐🖑 🖑🖐

 ♥♥?
Blathertational


 🖐🖑
🖑🖐




glossary of what's next


 ♥♥? : 


Be nice to yourself and others. What other choice?
Question Authority as appropriate, but not while they are on active patrol
Question Authority by using appropriate channels.
Question Authority but do it using appropriate channels.
Question Authority but don't be a jerk about it.
Question Authority but don't give it any lip.
Dialectical Imperialism disrespects the vernacular.
Depricate Didactic Jingo
d


What we have done
What we have failed to do.



Wake up!



 
 
 



wake up


♥♥ Praise ♥♥ the ♥♥ Lord ♥♥ !!

end of column