The Message Column
Winter Blues?
This week is always billed by various media as 'the most depressing'. I never remember hearing that years ago, but some years back we started to hear it. As if we need to be told. The point: if you have the Winter blues, they will pass.

8:56 AM

Jan 22, 2017





t

o

o

 

m

a

n

y

 

w

o

r

d

s




n

o

w

 

n

o

t

 

h

e

r

e

.






2017




 
 

T

h

e

s

e

 

d

u

d

s

,

 

t

h

e

s

e

 

c

l

u

n

k

e

r

s

.

 
 

T

h

e

y

 

d

r

o

p

 

f

r

o

m

 

t

h

e

 

s

h

e

l

f


 

a

n

d

 

g

i

v

e

 

o

u

t

 

a

 

c

a

r

e

f

r

e

e

 

v

i

b

e

 

a

s

 

t

h

e

y

 

s

h

a

t

t

e

r

.


 

hover above images for a modification effect.
hover modifies the back ground for the page.
this image selector div is for the page body background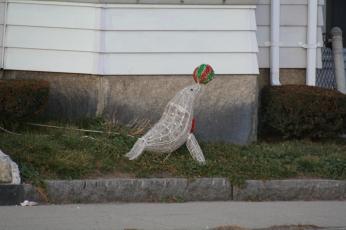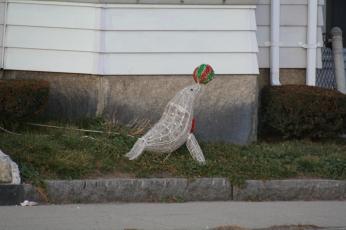 hover modifies the back ground for the column.
this image selector div is for the column background


Oh tiny font nonsense,
just because your letters are smaller
doesn't mean you have some alternative importance.


  

Praise

     

Praise

     

Praise


   

the

        

the

        

the


   

Lord

       

Lord

       

Lord!


  

for

    

because

    
 

Easter

  

He's so awesome!

 
  welcome to The Message Column!


      

🖐

♥

♥

Love

♥

♥

🖑


      

♥

♥

🖑

Cops

🖐

♥

♥



      



Is it obvious parody or News or both?

 
hover above images for a modification effect.
🌑 🌒 🌓 🌔 🌕 🌖 🌗 🌘 🌙 🌚 🌛 🌜 🌝. 🚤 🚥




🖐

♥

♥

Love

♥

♥

🖑




♥

♥

🖑

Cops

🖐

♥

♥



      



     


Vote

 

Once




One

 

Vote


here is a fresh link, a new path to some older content:
   photo pile!
   
 


 
 

I

n

a

u

g

a

r

a

t

e

 

y

o

u

r

 

j

o

y

 

i

n

 

p

e

a

c

e

f

u

l


 

t

r

a

n

s

i

t

i

o

n

 

o

f

 

p

o

w

e

r

!


 


   
   In essence of form? 
   a Buddha statue of that man, doesn't suit him. 
They dress him in their own hard stone
 and try to steal his brilliance from the world
 and to bully in a world of their own hegemony,
   the divided country behind them as a cleaved stone mountain,
 a crass attempt to destroy the symbols of the great man's oration.
 A Buddha statue of that man, doesn't suit him.
He is dress in their indignation
from their lack of understanding
of what he really meant
when he meant what he said.

And he did mean it. 

You have to undress him then,
and see him as naked and afraid
and understand that he was actually a man.
not a chess piece monolith.

So if you make chess-piece monoliths,
and put them in a park,
chess pieces are made to be moved. 
Parks can be used to model the backdrop
of videogame levels . . . 
where the stones and statues 
can often be rolled or moved somehow
to perhaps solve a puzzle.

So roll that stone backwards
and fill in the gap
and make that monolith less loathsome.

In essence of form? what does that mean anyway?

literary flourish of words blurting in an early morning blog. 
 

🚛

🎓

🎔

🌀
Political and Media Inanity
Kafka wrote comedy. Orwell was a pessimist. Depends who you ask.
Imagine if they both could have lived and made it to Los Angeles, post war, and been collaborators on writing romantic screwball comedies for Hollywood. If we search IMDB for movies written by Kafka, or by Orwell, will we find one? I kind of doubt it.
by Truck-u-later
Truck-u-later
in this column Truck-u-later steps in deeper . . .
Gathering together is a common activity, and to be supported. Rioting and threatening violence? Not so good.
Ignoring people's valid beefs? Well, in the case of some they ignored everyone that disagreed with them and we had 8 years of what we had. Now we have a new president, we can support him, can't we?
The usurpers of cause say you can't be [some virtuous supporter of a point of view] unless you vote for their candidates and agree to all of their policy. So a woman's march becomes politicized.
they say that 1 million people marched. Do they mention the millions who did not? Just becasue you can draw a crowd for a protest doesn't make you a voice for all the people. But they are used to getting their way and they don't want it to end. And they fear an imaginary villain.
To many these demonstrators might be dismisses as 'puppets' of a failed ideology: Socialism. But Socialists don't ever give up.Their children are (at least the ones that they promote in government) the most self-righteous conformist 'true-beleivers' addicted to believing the lies that they were force fed throughout their lives in order to gather the scant approval of mentors and guardians. But it seems to many that there are moities of Socialists who only promote their own. These would be consider 'fake socialists', becuase a true Communist isn't supposed to deal with or enable nepotism (but there are really none of those, are there?).
The real discussion we hope the demonstrators are having: why did the Socialist policies of their consitutency fail so hard when it was all supposed to be so good? Why were they lied to constantly by their leaders and used as tools to fuel a nepotistic internation-new-order of diplomate classe great-great grandchildren of the grand thieves of the past, or causes of the past. It was a nepotocracy, but don't tell that to the street protestors. Socialism died generations ago as a valid way to run countries. But the fervor of the hypnotised youngster, addictited to hte approval of the race-baiting Republican haters of the world: it's just such a powerful social force that it just had to be utilized as an important poltiical motivator. But the ones who pay for and promote these causes usually are very well off poltiically active operators of unknown and unspoken cause, but the causes seem pretty obvious: supremist ideology either based on a countries or an ethnicity, or morelikey: some cartel or clan who are richer than you can imagine and just don't understand why, with all their money and gold, that they are not in charge of everything. So they want to bring America low and 'teach' 'White people' a lesson (ignoring the obvious rediculous ness of lumpting people into a category such as 'white people'.
Some say our enemies are 'Radical' of a religion. The truth: any true-believer ideology can be usurped for the same purpses of how some in the Middle East use the young impressionibles to further their own franchises, sacrificing them for false cause jihad (the real cause, which we all should know, isn't fostered, but the suprmicism of nation and ethnic clan. They have kept this conflict going for 14 centurees, even between the various clans who know who it is that Peace be upon, you know who I am talking about? The causes of ethnicity took over the eccumenicalism of the religious urges of World Unity. But that is a false cause, too, because Unity of all is just a figment of someone's over active imagination. The distopian always arrises, never a utopia. But the promisers of Utopia? They saunter off to the misty dessert to golf away in the twilight of ideas.
All of our friends who were out on the street and respecting law and order yesterday ought to be congratulated for wanting to make a difference. But let me say this: if you oppose the necessary operation where the swamp is drained and the myriad creastures of the swamp must emerge, reveal, and possible confess and pay-back. Most of what goes on in Washington is probably on the up-and-up. Our nation was coopted from the outside, and then patriotism and United STates of America was to be replaced by the false-concensus of false-cause Liberalism run by a moity of interantionalist diplomats, and enabled by . . . for the purposes of . . . . My ellipses use implies a speculatin that I refuse to make. I don't know who these people really are ,who aggitate for the downfail of America and our people. They import millions to take low wage jobs and this is heroic because?? I have no answer. The heroism of helping others is a grand plan. But depopulating aristocratically ruled ally nations is a poaching of people for hte purposes of ? ? ?
The solans of all the false-cause liberism, socialist nations in failure with free-fall of local economies? The problem is deeper than just "Socicalism is a failed ideology." It is based on the way that humans behave when given power. And that we want to be part of a group, it makes us feel good to belong. And those who were out in force, on the street, that is what they wanted to express: we belong here, this is our country too.
I always toughted the idea that the Mexican border was kind of a strech in history, and that it devides a part of the world with an artifical devide. If you live at the border you ought to be able to go back and forth. But I was wrong about my ideas becuase I was assumming just Mexicans. Mexicans who live along the border ought to be able to go about their valleys, even if there is a border, without much trouble. The real truth? teh border is problematic because of all the smuggling and drug trafficing. And so it really ought tob e gantried. Gantried: we know who passes back and forth. And as far as people from the old world, Anyone who travvelled to Mexico, and is not a Mexican or an American (any) really need to be scrutinized differently. A truck load of truculent fist raising true believers from a Middle Eastern revolution on a mission? Why do you see them as 'dreamers' or 'refugees'? If they are refugees then that is not the way that they should be entering our country. As well, if they are refugees, why can't Mexico help them? Why do they have to come to Texas? If they are refugees why are they at the southern border? How did they get there? Who paid for them to travel? The answers didn't arrive when we were reliying on the Obama administration to provide them. IN fact, the Holder Justice department aggitated the situation at the border (where Cartel violence spiraled out of control over more ten a decade) by cartel-walking automatic weapons to various players in the Mexican situation. Basically, they were arming their allies. That is how it seems. What their real reasons were? It is claimed that they wanted to make it so bad with the gun violence that there would be a hue and a cry to enable the forthcoming queen of the last regime to finally announce gun confiscation. The anti-constitutional nature of the Democartic pushhztza is clear to any of their rivals. Hillary would have already started the conviscation if she had been annoited president.
Many people feel that if she had won we would be in a much more difficult situation right now. Some believe that she was posed to be the one who finally toppled it all and converted us to being an aristorcarcy again, as if the generational plan of some, or so it seems to many of us just observing. If you weren't on the inside they left you out in the cold. If you disagree with their dominance-and-submission way of doing hiring, or you are unwilling to capitulate to the Aunt-Bee Elenor Rossevelt 'we' first person tense, where what she wants is phrased in such a way that anyone who disagrees is assumed to be impolite and heretical. How dare we disagree with the doyenne? But nations don't have doyennes, families do. And the doyenne isn't out to rule the world, but to make sure that the young in her charge aren't exploited and brutalized by the world. Afitting role for any elder. It's an awesome society that we live in and it most self corrects. The people who are fearful of Trump never took the time to get to know him as a person, not just a politician. Yes, he's shocking in how he is so blunt and crude. But that is honesty, and he's a general now (our president). What he does is a 'negotiation tactic' and he uses extreme hyperbole (positions that he knows are unacceptible) to get people to come closer to the policies that he really thinks will work. Such tactics work better when people don't know that you are using them. When you face such hyperbole you most likely need to call the bluff of the person, explain that you know it's an extreeme position, and present a viable (and fair) alternative position.
So, I think we are much better off with Trump, even with all his obvious warts and flaws. We all have them. It seems as though many on the left only see flaws in their political rivals. And some demand adherence to a false-cause ideology. It's troubling for those of us who understand that we need reformation of governance, but so many just want to keep it all status quo. The pepole and institutions that have failed humanity need to be called out and we should all demand that they do better. Renegotiation is a key part of that. Trump is the man to do it.
Many of the left demand capitualation to their false causes. Trump isn't one to demand that kind of thing. He wants to follow the constitution and deal morally and fairly with all who will with us. Those who see Trump as a villain probbaly cast him in a way that they imagine they would be in his situation. So their hatred of him is often an indication of their own political naivettee. Those who see him as a villian dont' see him, but their a projection of their own worst case point of view, their own fears. They see him as a villain because that is how they imagine they would behave if the situation were reversed? Maybe not. Maybe for some of them. In any case most of them demonstrated with good will and good intentions. They simply don't know their new president, and they aren't taking the time to get to know him. Instead they are looking at parodies of him, in the propaganda-tainment industry and they hate Trump because they hate the charactature of him that they think is the real him.
People who drop constant word bombs and try to explode other people's awareness aren't in the habit of explaining all of their behaviors. The worst of what he does to people when he word-bombs them is he gives them back what they gave him. He shows them a mirror of their own behavior.
Maybe all of you Trump haters can go and review videos of Trump's speaches over the last year and a half. You will see that he was articulate and dead-on in his assessments of the situation in general in our country. He's in the position of being head physician over a very sick economy, and polemics of political correctness needing to be finally called out for their mechanacions of thought that hey call 'Progressivism'. We are not to reject what is good with Liberalism or Progressivism. It's just not the whole ball of wax. And pepole can be Gay and support Trump. they can be Feminist and support Trump. They can be anything, and understand that a brash and bold-mouth truthtalker is sometimes just what a nation needs.
I will not condemn marchers based upon a few who cause trouble. And all you trumpaphobes, you use anecdotal accounts of him for you opinon of him, perhaps?
Give him a chance. We know he's a jerk when it suits him. But what you don't know is how he negotiates. He's good at it, and he's getting himself to that place where he can fairly renegotiate some very bad deals that various cartel governance has bullied thorugh with their false-cause liberalism, and fake socialists.
So the topic shouldn't just be 'femimism' or 'civil rights', it should also be who to tell the difference from the real and false causes of any ideology. I've got some ideas on how to spot the difference. If it involves being nasty to political rivals? It's not really polite? Then there may be partly a false cause there.
But those who use these false-cause tatics of bullying and intimidation shouldn't be surprised when a genius of negotiation spots their hypcracy, and, perhpas seemingly in a vulgar way, calls them out on it. He shows them a mirror of how they behave and they don't like what they see. All the rest of us who know him see what he does and we are partly amused at your outrage when you doing the same exact kinds of things to him. Yes, he's a bit-bull at the putdown, the master of the roast. But at the roast we are all friends. When Trump 'bullies' people what is he really communicating: I believe it is more him saying 'here is what you are like, exact description of all your faults and foibles because you are trying to draw (methphoric) blood with your bold and hateful slanders. Trump doesn't want you and your causes to go off and die. He wants to wake you up and make you see that you aren't right about everything and you need to not be so fowl. Ya, he acts like a shock-jock at times. He's who he is.
Jan 22, 2017
tell us how you really feel . . .
. . . well . . .
Truck
-
you
-
later!
© 2016 © 2017 ©



  

Praise

     

Praise

     

Praise


   

the

        

the

        

the


   

Lord

       

Lord

       

Lord


  

for his

    

for his

    

for his


 

unfailing

  

unfailing

  

unfailing


   

love!

      

love!

      

love!




the poet won the prize for literature!

  well, nothing more here today.

It's TallBill who writes all these columns