The Message Column
From fear of death we get Engineering
Saying goodbye
Saying goodbye to a dead person doesn't need to happen at a service or funeral. The gathering together does augment the process. One gets to hear and tell about the dear departed.
Some people are inundations of loving everyone around them. Their death gets attention. People need to go and hear and speak about their friend.
I had a friend who had never been to a funeral. I'd been dragged to so many of them as a young man, it really floored me. The sad part was that my friend didn't know how to handle death as well as he could have if he had attended to the necessary, and some say 'ritualized' process of honoring those who have passed to the next life.
A forced reunion with old friends brings up very many emotions. It's the subject of much fiction. It's an activity that most adults have to participate in. (in which most adults must participate). And when neglects the necessary work of mitigating grivious loss, then one, in Western literature at least, can thus be huanted by the memories of those who we miss and will no longer encounter in this life.
The subject of much fiction, and literature. As well, there is the type of story of the spirit of a newly deceased person on the journey to the next life. We might call that a 'bardo story'. That kind of story is very very old and doesn't just exist in Western literature, but in very many others, as well. Two famous stories: The Eygptian book of the Dead. As well there is a Tibetan one. Students of humanities and literature ought not igore all of these kinds of stories, nor should those students neglect that very many genres of literature have complexity that makes them worthy of study, or of performance, or just to enjoy and ponder upon. Isn't the story of Scrooge, as well, a 'bardo' story?
We can even claim that the story of the death and resurection of Jesus Christ, as well, is a bardo story. In the Koren the way that The Prophet goes to heaven is through Jerusalem. more stories of bardo. Why do we so often find instances of these kinds of stories? because people don't want to believe that it all ends here when we die. Is it wishful thinking? If you slight or condemn tose who you don't understand often times the illwill of pride in their beliefs results in them augmenting the discovery process (about life-after-death) for those who dare to dis (disrespect) the memory of revered people, which they believe is described within their sacred texts which literary investigators might consider a 'kind of' fiction.
Fear of death, worry about what comes next, the belief that one is going to go lower, and not higher, upon their demise and the belief in malicious entities or . . . who exist without any way to prove that they do except for the sense or feeling of people who 'seem' to come under the sway of such veiled entities. Very many theories of this exist in the world. But a sane person must except the theory of life on Earth that does not include these entities, because the beliefs in these alternative citizens (the netherworld is their province), without any kind of emperical evidence to back them up, must always be discounted by skeptics, not accepted by courts, and not to be used in decision making, nor to be given heed by legislators or by those in sane governance. There can be no consensus like there can be in other areas. For example the Scientific Method provides for a way for specially educated individuals to measure and inspect, and from that, and using well-known emperical (mathematical, algorithmatic) methods do predictions and to also design well-qualified structures with acceptible tolerances which can be declared safe for humans, and for wildlife.
From fear of death comes engineering. Why? I've thought it through. It ought to be obvious. Standards are required because projects need to have safeguards. One giant monolithic dam? Or a series of levees and dikes through out the hydrological region? Is there a correct answer? Or do we have to use what engineers call 'optimization'?
And what about engineering that uses bunk science? Or requirements based upon beliefs in mythologies? some say that global alarmism is a result of trying to engineer the future using the mythologies of global environmentalism, a non-scientific belief system of the 'mother earth goddess' variety. The asute readers know exactly what I'm talking about. The so-called 'social sciences' allow for a measured and directed effort of opinion farming, to provide for ways to sway the public and to gather special favors for a special group. And the group think people in fear are a herd in the minds of those who farm falacies for fun and profit. Real engineering will have none of this.
We've watched as the software engineer was reduced to a 'coder'. We've seen how the electrical engineer was reduced to a solderer. We seen all of the techonologies paid for by the United States, through very many science and engineering programs, has been usurped as if it's private and trademarked and patented for private interests. And now we have the self-driving car mob trying usurp the highways and put all the teamsters out of work, feasting on subsidies and leading lavish jelly-feeder lifestyles. Meanwhile? Meanwhile we still have a festerbog in Washington DC and noone there who seems to care except, possibly . . .
Self driving car? We tried self-driving government. It doesn't work. It creates a system of privledge for some few who don't even have to reside in the captive nation: cative to a set of bad regulation and self-dealing bueurocrats.
What was my motivation today? Just that whole topic of death and bardo. Some of us had hoped that certain aspects of corrupt governance would be in a bardo state right now. We tried to engineer a painless and nonviolent transition to a less piggish methodology for those who delude to importance in Washington DC. The fact is that there is a kind of spiritualism associated with some of the causes of governance. The whole 'earth mother' movement is paganism gone nuts, pretending to be socialism. It's designed with almost reptilian craftiness by various blotatious burghars of the old order. And they are still so blind and daft that they keep up with it. They send their true believers out to be humiliated by directing them into unsafe rethorical methodologies, excusing bad behavior because it's 'on cause'.
And so many of us know that the protest culture of the expendible worker drones of that hive is a dead end. Dead. But not dead and in bardo. This is a zombie of a lost cause ideology that had been fully puppetized by various factions. And now . . . perverse people who still have these expendible workerdrone 'fauxtestors' under their sway are crafting Machivellian plots to 'resist' the will of the people and the results of a fully Constitutional election process. Why? Because they want to 'save the world'.
Saying goodbye to dead ideologies? It's not the same thing. There is no service or funeral for the failed causes of past generations. And what is clear from these lofty heights is that the 'causes' are always targetted for usurpatoin by a certain jelly-feeding crowd. They manipulate people through fallacy farming to cook up electin results. Any cause, any cause at all, is usurped and turned into a political arm of some governance, run by well-connected jelly-feeders.
Who are these jelly-feeders? You can look for them. You probably won't find them. It's a concept, in one sense. People of special privledge. They 'seem' to exist. Do they really? If you think someone is that do you confront them with it? Probably not a good idea. There is enough for everyone, that's how God made this world. If or if not we share it, and how to do that, is the real task that a soul should undertake in this life. So, yes, we do have a seemingly secret aristocracy. And they've never solved the problem of creeps in their midst. Are all of these people creeps? Of course not. But the paganism of gaya-love, as a cause for some of them, long ago got out of control. The usurpation of Environmentalism by the left has resulted in much havoc in the commercial sphere. And the unproven science of Geophyics is still nacesnt, having been fully funded by various aristocratic (jelly-feeding) factions (royal jelly, as in honey bee royal jelly) of governance. And thus suspect in the interpretation of their results.
My friend died. He was wonderful and loving, almost to the point of self-destruction. He'd been raked over some coals by some willfully malicious people, even though he was magnanimous and very loving. Something inside of him broke and he could never repair it.
When you see individuals don't see them as aristocrats or peasants or . . . some base category of ethnicity. See them as individuals. We love some more than others. All scheme of self-righteous equality can't ever errase the fact that some souls are more advanced in others. More advanced in what aspects? That is a question that we all must decide for ourselfs. The problem with some activism is that it doesn't want anyone else decideding these important issues. It's funded for the cause of . . . some unknown moiety . . . and the believers don't always know that the whole thing is part of a scheme for further consoladation and monetazation for the purposes of . . . ? ? ?
Explaning how things seem is a fun thing to help one get out some some moral funk. In the real world, if you are engineering a happy future for yourself, you need to give up these explainations when dealing with real people.


end of rambles for now . . . 
and always in need of an edit.


May 4, 2017







hover above images for a modification effect.
hover modifies the back ground for the page.
this image selector div is for the page body background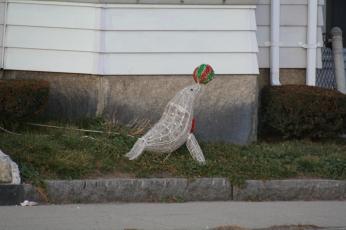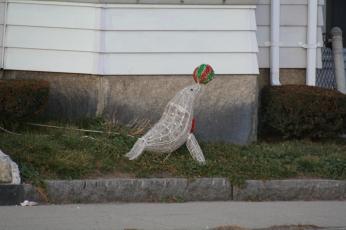 hover modifies the back ground for the column.
this image selector div is for the column background


Oh tiny font nonsense,
just because your letters are smaller
doesn't mean you have some alternative importance.


  

Praise

     

Praise

     

Praise


   

the

        

the

        

the


   

Lord

       

Lord

       

Lord!


  

for

    

because

    
 

Easter

  

He's so awesome!

 
  welcome to The Message Column!


      

🖐

♥

♥

Love

♥

♥

🖑


      

♥

♥

🖑

Cops

🖐

♥

♥



      



Is it obvious parody or News or both?

 
hover above images for a modification effect.
🌑 🌒 🌓 🌔 🌕 🌖 🌗 🌘 🌙 🌚 🌛 🌜 🌝. 🚤 🚥




🖐

♥

♥

Love

♥

♥

🖑




♥

♥

🖑

Cops

🖐

♥

♥



      



     


Vote

 

Once




One

 

Vote


here is a fresh link, a new path to some older content:
   photo pile!
   
 


 
 

a

 

s

a

n

e

 

b

a

c

k

u

p

 

s

t

r

a

t

e

g

y

 

i

n

c

l

u

d

e

s

 

.

 

.

 

.

 
 


   
Suns gone
don't follow me
Spring falls 
like rain.

If you don't wait for me
I'll never wait for you again.
I'll never wait for you again.
I'll never wait for you again.

All of those dreams I had last Summer
they fade fade fade
with the rain
All of those times I tried to reach out to you
you always act like i'm insane
I'll never wait for you again.

Again
and again
I wait for you 
in the morning
I dream you'll come
to see me
buy you never ever ever
come again.

Again and again
you never ever ever come again.

All of those dreams I had in Summer
they did
fade fade fade
with the rain
All of those times I tried to talk to you
you always acted like I'm insane
I'll never wait for you again
I'll never wait for you again

Again 
and again
I dream
you come
to see me
I dream that
we are walking
down the long and storied lane
and you'll always come again




🚛

🎓

🎔

🌀
Political and Media Inanity
Kafka wrote comedy. Orwell was a pessimist. Depends who you ask.
Imagine if they both could have lived and made it to Los Angeles, post war, and been collaborators on writing romantic screwball comedies for Hollywood. If we search IMDB for movies written by Kafka, or by Orwell, will we find one? I kind of doubt it.
by Truck-u-later
Truck-u-later
in this column Truck-u-later steps in deeper . . .
The dangers of nuclear arms are clear. Who denies it?
I'm not a fan of knee jerk militarism.
The Military man, however, yes, call me a fan of him. The military man is one who doesn't want what he knows how to deter. The necessity of such a man becomes clear in times of turmoil. The knee-jerk activity of quick at the trigger failed-diplomacy . . . ought not happen in a way that makes grand headlines and draws irrevocable condemnation. Diplomacy without the modivation to behave. That might be called negotiating from weakness. But if, and when, people become unhinged, the negotiation is not as important as a battoning down of hatches, storm is ccoming, acting like a large sea will rise, and every one secure it for the storm . . .
We survive. There is an old film about a boy who told everyone that he knew how to build a bell. But he was lying. And in the end he had to do what he did to survive, and alos to work through the grief of loosing his family to slavers and foreign invaders. This film had some very difficult scenes spliced within, for example one where a horse is being forced out a door onto a balcony in a tower, way up high. the scene, brillient in a cinematographic way, raised eyebrows in the film community when this movie hit the circuit sometime mid century (circa 1960).
We survive. We survived all of that, and the constant suck that has been going on for the last 150 or so years. We've survived.
And if things are lost, they can be found.


April 12, 2017


tell us how you really feel . . .
. . . well . . .
Truck
-
you
-
later!





delight in the delete.





© 2016 © 2017 ©





  

Praise

     

Praise

     

Praise


   

the

        

the

        

the


   

Lord

       

Lord

       

Lord


  

for his

    

for his

    

for his


 

unfailing

  

unfailing

  

unfailing


   

love!

      

love!

      

love!





  well, little else now.

Bill writes all these columns.