The Left Column
Politics for Poets
politics of the here and now
I found myself web searching for 'Veritas latest DNC leak', and getting stale news, putting in the 'advanced' search for the last hour.. I suppose I could do a loop, like that, do that search every hour to try and keep abreast of the breech.
I'm a Trump supporter, and I do this because I feel that we can not allow a willful lawbreaker to be in charge of our governmental executive. The governmental executive has grown like a kudzu, and usurped the original ideas of the constitution, and it's amendments, to allow the president to be a kind-of false-idol gawd-head, worshiped with unwarranted devotion at times. And thus, if we get a flawed person of the people to be the holder of that office, someone who has been long vetted by people of an acceptable level of pickiness (NBC, for ten years, that is GE, for ten years, if there had been problems he would have been dealt with because GE and NBC are a fairly large franchise, love them, hate them? Accept that they do that is awesome and we put-up with the cringe-worthy aspects. The point: he was already pre-vetted and he ain't some ancient or modern despot come back to life. He is, more to the point, a talented person who can think on his feet, able to motivate people through a kind of insult comic kind of banter that plays to a certain crowd, but not to a lot of us fancy intellectual types. Why not? He's a crass ass at times. He's a jerk. And he does not pull undeserved punches. It's a lot like the roast culture of the entertainment world, and he is a cross between successful business man, and insult comic. If he didn't have the business acumen or the initial investment he could just as easily have gone the route of stand-up, performer, announcer. He'd have been a genius at that too.
But we have some problems with him, and it should be obvious. A personality like that might surround themselves with sycophants. Perhaps a person like that has a jaded entourage. We all know why Rock Stars don't make good politicians. They often have a drug and alcohol and adoration fueled life style, coupled with manic genius and an abusive and addictive tendencies, at time, and a kind of emotional Turrets, where if you tell them 'no' they want to do it even more, even when it would harm them. Like Ozzy on top of a mountain tram at Mount Sandia, like it's a surf board, a 1/4 mile high above the mountainside. Mr Osbourne should have known better. I think Donald has some of that aspect but . . . he is a teatotler, and so Trump does not have the lack of inhibition from chemical infusion that a Rock Star, or an insult comic, who would be all liquored up. Trump doesn't have that flaw. What flaws does he have? He might know that the sycophants want to surround him. But he won't have that lack of inhibition that comes from chemical dependency. That doesn't mean that he couldn't still be a sex-addict, we have seen that in presidents before, haven't we?
We all try to live through our addictions. Some of us don't make it. Trump's brother, I have read, didn't. He fell young to dissipation, to say it tersely and with a literately cliche. His brother's untimely demise is said (I don't have the source of this) to have convinced Mr. Trump that he should not partake in the party lifestyle, the the drink, the weed, or the pills, or be part of the cult of inebriation that was current during his college years.
MBA at Wharton. That means something to me, if it doesn't to you. I went to the University of Pennsylvania myself, not at the same time as Mr. Trump. I do know that compet students of a high quality and of exceptionally talented nature were those of The Wharton School. (is my nose brown now?) Believe me, I give this to them not because I loved them then. It was common for us other students at Penn to see as flaws much of the compulsions of the self-driven business majors, those no-nonsense people who were the students at that prestigious school. In hind-sight it was probably partly jealousy, and partly the respect that compels the insult comic putdowns, that made us have a banter that displayed some imagined, or imaginary, lack of appreciation concerning business majors. All in all 'Business' was a smart degree to get, and the Wharton degree is top drawer, it is worth a lot.
So Mr. Trump, a non nonsense tea teetotaler, was able to secure a bright future for himself through his many gifted talents, and he was having a very happy celebrity life, and could have just faded off to New Zealand or someplace else, but he invests in Real Estate and he sees that it makes no sense to run away. He was somehow put forward as a choice, and he seemed to have a better idea, and didn't he get the nomination? And in some sense he drove a stake into the heart of the old vampire ways of the co-opted establishment Republicans. And cheered by those who are not old-money or corrupt money republicans, Mr. Trump resurrected the Republican party only to have it's old guard betray him during the heat of the election.
Does he have a real chance at winning? If the narratives are true and the DNC is actually a front for a secret aristocracy with SoRsoss as the head of it, then wouldn't all the other, true and loyal Democrats, who aren't part of the inside of the 'foundation democrats', much like the Plantation Democrats of old, wouldn't all of those loyal American Democrats, seeing that the old Republican party had died; and then immediately been reborn; wouldn't they see that the old operatives of that moribund establishment went scurrying over to the DNC and the Hilliaryites, like . . . I have some analogies that came to mind while I typed this draft, but those old operatives are still humans. Didn't they all scurry over like turn-coat humans? I was going to use a rodent analogy and a sinking ship one, but they aren't rats. Those toppled solons of the moribund Republican party are people fearing that Trump will do to them what they would have done to him. Payback is a hard thing to deal with (bi_t_ch). But remember, it is those who fear that they themselves have done wrong who would be most scared by the prospects of revolutionary reform of the current governance, of the kind that has not happened since the days of Jackson. And they hate Jackson, too, don't they. And yet he remains on the twenty-dollar-bill because . . . he was a force against the old-world aristocratic and authoritative urges of 'one worlder' who really just want a way in so that they can do as they will, within the law, with their giant bags of capital, money for nothing, due to their connection with the old-school corruption of the old-world, which was the reason that so many refuges of old Europe fled from there.
My guess? Mr. Trump is more of an old school classical liberal. My conjecture: Trump believes in the foundations of our democracy, and he won't be the monster president like the ones of the last few generations, who ruled with imperial immunity.
If Hillary wins it gives the establishment a 'pass' for the last 40 years. It absolves whatever crimes might have been committed, and probably it will mean a post-constitutional America. Some might argue we reached that under Cleveland, or Roosevelt, or George Bush (either one).
She won't get any respect from many quarters no matter what
It doesn't matter if Hillary 'wins', she can't govern those who she detests. And the Podesta idea of 'kill or control'? We aren't sure if that means it's a choice? or just something that bad countries do? They have abstracted the population to the point where they want to rule a nation, but don't like any of the people of that nation, and so they engineered a migrant class, through war mongering, to show up and replace the citizens of that nation. How can we trust her as president when we know she really loathes us?
If she does win, expect a lot of people to start to practice institutional avoidance techniques. The fact of preditory governance is that they only prey upon those who they know about. And only if they think you are some kind of villain against them (I'm making them human, not reptilian.). So people learn to keep their mouths shut. For those of us, like me, who have a compulsion to put out our rancid commentary (they will see it as such, some of them (who they, who them?)), we are the canaries in the coal mine. I've been doing this for ten years, and my blog has been available. I'm not a threat to anyone unless they are just afraid of ideas. Anyone who would fear me would have to feel as though they had done something wrong, or were involved in some illicit something or other. I'm not a law enforcer, and I don't work for prosecutors, and I'm in favor of jubilee that is fair and equitable and doesn't harm anyone . . .
Robber baron politics, AKA Bill Clinton? I respect the myth of Robin Hood. But I disrespect a quid pro quo shakedown. If Bill, Hillary, and their clan are made to face the music they should get no amnesty until they at least admit those things that they have done wrong. And for those things that they don't admit, they should be given a litany of what is said to have been done, and acknowledge their crimes, if they still have the mental acumen to do so. However, I think it is best for the world if they are let to go off and be . . . without being treated like some were in the past, for example at Nuremberg. However, in some regions of the world, that were brought low by the mongering and causes of the Hilliaryites, and the many 'colored revolutions' and 'ethnic springs' which were excuses to topple local governance, there were very many casualties of those very many wars. People from those regions, which were laid to waste by the Hilliaryite mob, may want America to serve Hilary up to a tribunal. It's best for everyone if that doesn't happen.
If she wins expect some to a withering of their respect for some of the offices of governance. Expect a renewed and enhanced respect for the traditions of our democracy by all of those who oppose the dictatorship that they fear will arise. Will it be a dictatorship? Her in that office would diminish the stature of that office, but that doesn't take away a lot of the power that is held by it, having been placed there over the years. The office of the presidency would undergo a force of protest with citizens demanding a return to more traditional democracy and an un-spinning of the collectivization of power that as been put into the presidency. The power of the presidency would get a lot of disrespect, and there would most likely be civil disobedience and a neglect of 'citizen obligations' to that office if she does 'win'.
Hillary was given a 'pass' for what many see as serious crimes, and treated differently than other citizens under the same statutes. And thus people are appalled by how she was given special treatment and treated differently, the seeming quid pro quo. The disrespect to her arises, in some part, because of the lack of equal protection under the law, one of the pillars of Democracy. Without that respect of the basics of modern civil life, we can not give respect to the candidate who was given special treatment either through a badger game, or because of corrupt insider criminal conspiracies within the governance (so it seems). And thus, no matter the election results, many people won't ever trust her, follow her, or do what she wants. And they will righteously feel that it won't be disobeyance, because she won't deserve the respect, and so she won't get any. This is just my prediction, what would seem to be a normal response to a corrupt person in authority: her 'authority' will most likely be disrespected, and perhaps impeached, because of her crimes, just as she gets into office.
And if the disobedience is civil? What can 'they' do? To us? Who won't follow along with their jingo and chanting? I don't really want to know what they might do if that were the case. Hence, my suggestion, vote for a restoration to the rules of civil democracy: equal protection under the law as well as no quid pro quo. Vote for Mr. Trump.
October 23, 2016


Aren't we all sick of it by now?



      If the prospect of
      the total dissolution
      of the respect of the
      office of the president
      weren't scary,
      I'd say I don't care if
      you vote for Jill Stein.
      If that is what soouthes you.
      
      But we are in serious trouple
      if the election turns out fowl.
      So vote for Donald!
      
      If he's a jerk,
      we'll be able to tell him
      because he's used to the abuse already.
      
      And he listens and hears.
      He's a Patriot, with the sensibilities
      of a put-down comic, 
      he's not a villain, but
      a rascal.
      
      So vote for Trump!
      

October 23, 2016
Politics for Poets recommends: vote for




D

O

N

A

L

D


 

T

R

U

M

P



 to restore respect to the office of the Presidency
 and avert a constitutional crisis
 
 

Equality is not a congruence of social station. 
 It is a congruence of equal protection, under the law.



 

Politics should be civil.


show of hands for who that
love the police!



🖐Love🖑
🖑Cops🖐




hover over the logo images for a page modification effect.

  



What they claim is good
 for 'the environment' 
   really sucks 
  for the forest.




    
    


🖐Love🖑
🖑Cops🖐






show of hands for who that
love the police!


🖐Love🖑
🖑Cops🖐





these can get you banned from school?!:
🔫 🚀 🚙🚤🚣c🍀⚜⏲⏱⏰🚣🚣🚣
🚣🚣🚣  🚀  🚀🔨🔨🔨⏲⏱⏰🚣🚣
🔨 🚙 🔨🔨🔨🔨🔨🔨🔨⏲⏱⏰🚣🚣
⏲⏱⏰🚣🚣⏲⏱⏰🚣🚣⏲⏱⏰🚣🚣





spinfont unicode-isms


🍀 Praise God! 🍀


🍀⏲⏱⏰⏲⏱🔫⏰⏰⏲⏱🔫⏰⏰🍀


🎠

 


🎠

 


🎠

 


🔫




🔨🔨

 


🍀 Praise God! 🍀






Delete and repeat, delete.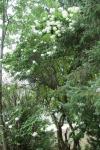 🚀 🚙🚤🚣c🍀⚜⏲⏱⏰🚣🚣🚣
🚣🚣🚣  🚀  🚀🔨🔨🔨⏲⏱⏰🚣🚣
🔨 🚙 🔨🔨🔨🔨🔨🔨🔨⏲⏱⏰🚣🚣
⏲⏱⏰🚣🚣⏲⏱⏰🚣🚣⏲⏱⏰🚣🚣


🖐





🖐
🖑
🖑
🖐
Here is today's pretty poem:

  



w

h

a

t

 

i

s

 

t

h

i

s

?



    










🖐 🌙 🖑
🖑🌛 🌜🖐


   
 

🖐

🖑



🖐🖑 🖑🖐

 ♥♥?



🖐🖑
🖑🖐






glossry of what's next


 ♥♥? : 


Be nice to yourself and others. What other choice?




Wake up!





wake up and be unaware of being the Buddha


♥♥ Praise ♥♥ the ♥♥ Lord ♥♥ !!

end of column