The Message Column
Totalbiscuit
It is sad to learn of influencial luminaries upon their passing. This man has a lot of inspirational eulogies and people very broken up over his death. He shone a light for many people. Look him up, watch the tributes.
The passing of a popular British influence coincides with the false imprisoning of another. The sad thing is that the other is not deserving of it, and the false nature of the false imprisonment are flase charges. And an out of control and privledged 'governemnt' which seems as though it is cucked and controlled by influences that don't care at all about the British people, but just maintaining the cartel delusions of the ruling class, who should be shown the door and be on their way out. Yes, also, today, this big news is about a man named Tommy Robinson who has been disappeared by the British Tyranny.
I don't think that the highbrows of the British Cuckery can get away with it for very much longer. The idea of what they do, and what they have allowed, apalls even libertine people. The party should be over by now. The news is being blocked, like a bad chapter of Orwell, by 'courts' but courts like that should be ignored. A man who serves as a witness to the crimes is imprisoned merely for reporting the facts of the case. And all discussion of him, or protests about his unjust imprisonment are to be replaced or removed. do as we say magic category. They have some orwellian term, I took notes so . . . . it's called (he looks for the notes, its in another dcument,
Judicial Denotice
Judicial Denotice is a concept in the lawless application of dictatorial power as practiced by cucks of the great modern dictatorship of the corruptocracy, which does seem to be partially in charge over there 'accross the pond.' All this time we were told to watch out for 'muh Russia' by the spokesparrots of the taint and dinge, and I always said 'that is rediculous'. Now we see who the tyranants seem to be. Judicial Denotice, Poooh, might as well tell The Sun to run through the sky in the other direction. And here is a clue to the invaders of the indecent false arrestors: those peoople outside the gates, and shaking them, and saying 'enough, free Tommy, free Tommy, they are the real power. You people and your unjust false jurispruence, playing favorites to those of the prefered moiety (asscociated with the power) are allowed to go on a rampage and anyone who talks about it is called a bigot or a racist and if they talk to much truth you just jail them? Sorry, that is not called justice, that is tyranny, true. And you know it and you know that you are corrupt and that you have unjustly imprisonied a man just because you don't like him, or what he says. And that's not right. He didn't do that crime. And the news needs to be known to protect pepole from the preditors. But we find preditors in all sections? is that the argument, why we shouldn't point out the obvious ethnic thred that runs throughthis story? Soory, those people outside the gates shaking them, they are the thunder. That is the story. They call bullshit on your extrajudiciousness, and your tryanny. They yelled, repeatedly chanted in a rising creshendo, while rattling the gate: "Shame Shame Shame on you" ""
Tommy Robinson is an obvious example of why the gate rattling is probably going to cointinue over there 'acrross the pond'. All ye Brits, explain this? Why is it like this? What did you let your nation become? Did you know how bad it had gotten? if you are dutiful people, you need to fix this. We used to think that Britian was an enlightened country, but now it seems a cesspool of apologists for rape ganging drung dealers from an excolony who have, rather, conlonized you, and have a debased view of male female relationshisps and are not representative of the flower of joy of another culture, but the death stench of the failure of slavery as a way of life, and the 'master' being the real slave, a slave to the debased view of humanity cannot see the joy in others, so greates dominance fantasies, and acts them out. They call those peole Socialistist, a lot of the time. But it's not really that, it's something else. They just larp at being socialists. They might have that as their name, just as some say they re the fraternity of a relgins group, but that is also a larp.
Britain is the new South Africa. Tommy is the new Nelson. (I hope hes a better guy). Divest in Britain until they let him free? what will the left do? What will the right do? What will the social media people do. What they do reveals them for what they are. So they had better do good things for the people, and stop with the constant psychological gaming of hatreds for the private profit of privledged people.
We live in trouble times
Whatever happened to . . .
Julian Assaunge
He's been silenced!
Standstill is to be ended? Just before the rain? Waiting for the rain.

posted 
 2:50 PM
May 22, 2018





David who?
if you don't know who then be happy.



Living
Remember the Sultana!
April 27, 1865
Work on what has been spoiled. But what about those who pretend that there isn't a problem?
And a stadium sized fuel-cell bubble-house that floats off towards New Brunswick.
And a New Brunswick sized fuel-cell bubble-house that floats off towards a distant galaxy of light.
An old proverb:
Those who say do not know. Those who know do not say.





M

o

s

t

 

o

f

 

i

t

 

i

s

 

a

w

e

s

o

m

e




s

o

m

e

 

o

f

 

i

t

 

i

s

 

l

a

m

e




t

h

a

t

 

o

n

e

 

l

i

k

e

s

 

t

o

 

r

u

n

 

o

n




a

n

d

 

t

h

e

y

 

a

l

l

 

s

a

y

 

h

e

'

s

 

i

n

s

a

n

e

.






 
 
 

W

h

a

t

'

s

 

t

h

a

t

 

s

o

u

n

d

?


 

I

s

 

t

h

a

t

 

r

o

l

l

i

n

g

 

t

h

u

n

d

e

r

?


 

W

h

a

t

 

a

r

e

 

t

h

o

s

e

 

c

l

o

u

d

s

?


 

A

 

r

a

i

n

-

w

a

l

l

 

?


 
 

M

a

l

i

b

u

 

w

a

v

e

s

.


   

S

a

n

t

a

 

M

o

n

i

c

a

 

s

a

y

 

'

h

e

l

l

o

'


   
   
 

hover above images for a modification effect.
hover modifies the back ground for the page.
this image selector div is for the page body background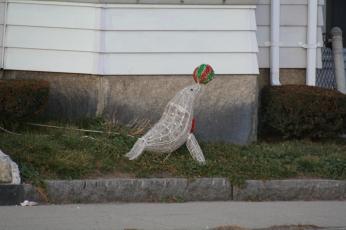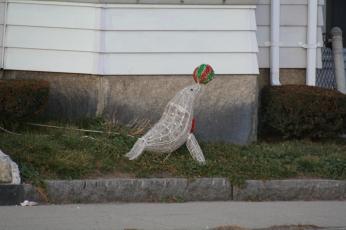 hover modifies the back ground for the column.
this image selector div is for the column background
  

Praise

     

Praise

     

Praise


   

the

        

the

        

the


   

Lord

       

Lord

       

Lord!


  

for

    

because

    
 

Easter

  

He's so awesome!

 
  welcome to The Message Column!


      

🖐

♥

♥

Love

♥

♥

🖑


      

♥

♥

🖑

Cops

🖐

♥

♥



      



Is it obvious parody or News or both?

 
hover above images for a modification effect.
🌑 🌒 🌓 🌔 🌕 🌖 🌗 🌘 🌙 🌚 🌛 🌜 🌝. 🚤 🚥




🖐

♥

♥

Love

♥

♥

🖑




♥

♥

🖑

Cops

🖐

♥

♥



      



     


Vote

 

Once




One

 

Vote


here is a fresh link, a new path to some older content:
   
   
 


 
 

B

o

o

m


   

B

o

o

m


     

B

o

o

m




D

i

p

p

y

 

D

i

p

p

y

 
  

D

o

o

m


   

B

o

o

m


    

B

o

o

m


    


w

h

o

-

a

h

-

w

h

o

-

a

h

-

w

h

o

 

a

h




y

o

u

?


 
 
 

t

h

e

 

b

o

o

m

 

o

f

 

a

 

d

e

e

p

 

b

a

s

s

 

d

r

u

m


 
 

🚛

🎓

🎔

🌀
Political and Media Inanity
by Truck-u-later
Truck-u-later
in this column Truck-u-later steps in deeper . . .
Trump is awesome. The hatchet job of Brennone, et all, are finally outed as the scum of the swamp to very many (who already knew that).
Today Q posted It's happening. That means someting to a very lot of people, and not so much to others.
John Kerry wants to 'win the future'. What does that phrase mean? Is it code for 'we don't believe in the rights of the common man and we don't believe in democracy so we don't care about what you think and we will have our way with your and your brood no matter what you thingk you can do to stop us you can't because we are your overlords'? That what it seems to mean to me.
They really are that clueless and out of touch? Some say that they live in a partial dream, so maybe so. They are so worried about 'legacy', but if they read history the people who they are most like are those who are the most notorious, the trators, the turn coats. And tehy are so quick to speak as if horror is virtue. So, ya, they are definitely clueless and out of touch. I'm just rambling what we all know.
What is the it that is happening? I guess that if you don't know then you weren't meant to know.
Don't worry, when you need to know someone will send you to the post office to buy some stamps so you can mail off for an appointment to have someone come and tutor you about what 'it' might be. OK, now I'm just rambling stupid.
I find it amazing, that this investigation, and 'special prosecutor' has gone on so long. Also how open some are with their seditous and seemingly treasonous discussions about what they are going to do next. Hint: they want to impeach. But we don't have any charges, so they go off on rethoric like "it is every congress-maxist duties to have a free voice to say and do all kinds of mean and evil accusing and false chargning and we have a right to file the charges even if we can't think of any right now, and there is no actual crime that he has done. He's a bad bad bad bad person they have made us believe and we must do . . . what the voices in our heads tell us to do. Or the singing bridge (what about htat singing TBowl?)
So ya, we are living in changing times. The price of gas spikes for the holiday weekend. Oh, no, it costs more to drive to the cape and waste the weekend geting sun poisoning on your wind surfer. I wonder if that's what jfk, the windurfer is doing this weekend. He's a legacy in his own mind, a blood line guy with out any of the gold (except him wife got some from her dead first husband.).
I've tried to be fair in my discussions of [them]. But they put them selves into those brakets (what do the brackets mean?). It means that they have all the tics and all the tocks that they get as it being as it were (would that it were?) and the next tocks and tics that they get, because the clock has run out on them, will be them 'splaning to someomne with actualy authority who "knows what they did and saw what they do" to quote the line from and old movie. Get out the popcorn. Or it's just more misinformation? Let's hope that Justice is brought to those who deserve it.
So, patience is necessary. And we can be. So we will be.
is Q a larp? Clearly partly some times mis information is necessary in an information war. Is larping always wrong? Or misleading people? If they are bad people who have insider access to neffarious methods, sometimes the psychological methods work the best to get them to cease with their behaviors. Let's see what time brings. I dont like misinformation, but what is reported as news is one thing. What shows up in a Milcomm chatt chan? You get what you find and you can't know what it means, the code, what it is, what it is not, who is really benefiting from it, and why there are so many horrible shills and desgusting shit-posts constantly. But if it isn't anything why the intense interest?
And if they are ragging on some media personality? Is that part of the misinformation? to make it llook like devision when there is really strong union of congruent purpose. The plan has been said to be a way to ensure success. And then when success was assured, the plan was to make sure that no one slips away on technicalities. And if [they] run all the courts, then . . . well . . . you need courts that aren't in their control in order to bring them real justice or you get an Anne Dugan situation, where a mole is there and then, when they finally get a lot of hte dealers in jail, they have to release them because she was falsifying the testing . . . etc. Some of those people really did the crimes, but they get free. That is not what anyone wants to happen to those who concocted our national hell of the last year and a half and conspired against the electorate and the people to collude to depose our duely elected president, Donald J. Trump. People want this to end, and they want it to end now. And because the rats who did this are still at it . . . well there is a sense that they got some due justice slamming in their direction. All legal. All moral. All ethical. And in measures that coorespond to the level of the criminality. IE: it's not a witch hunt from the side of those fed up with Deomcrat collusion narrative.
You can open the cage for a cage bird. You can't always coax the bird to fly away free. Maybe it's used to the cage. And if it does fly away, maybe it flies back in, as long as the door is left open. My hope is that everyone is given ample opportunity to repeant and do the right thing when their crimes are exposed to them, to save face as long as they are part of the plan for the better future, and the removalo of the retrograd e vestages of the old cults, that have woven themselves into the fabric of those political organizations. If they are not willing to stand down, then the rethoric is 'no deals.' No deals form the art of the deal?
Ya, I'm just rambling. I'm just apping what I think I find on the chan. And I get it that some people think it's a lot of bunk, and totally comped (my 4/28), but I can't really know. I do find news there, and facts. And lately it is a lot different than it was. So we are all hopefull, I suppose. People are met with what they would give out if they could. And sometimes that means some people get dealt some serious harm to their careers in governement. So . . . ya, that's karma and too bad, if you live the bad life, the piper sometimes comes collecting. Pay him
I would love it if JK and JB were good guys, and not raving megalomaniacal ideolouges for a dead cause that they think still has viability. The 'new world order' of 'do as we say' is dead. It died with the election of Donald, some say. Or it does with the peace in Korea. Or when Iran finally comes around. Or when the EU dictatorship is finally toppled. As long s the unelected European dictatorship, and various other dictatorships continue, then some will say that there is still more work to do. So the list of places that need fixing? It includes Venezuela, Cuba, Iran, The EU (a dictatorship), and many parts of Africa. The list of nations that are already under reformation? many nations in Africa, some in the Middle East. Korea (of course) and perhaps parts of South and Latin America. Hopefull all the so-called 'blue states', too.
I've gone on with this, and it's not that I really know anything that you couldn't find out on your own. I have no inside view, no special knowledge. I can see how the posers of the old order often don't exit the stage gracefully. They are used to the adulation, and they crave the heroic legacy. They seek this withoug ever having been heroic. That is the legacy of a JK or JB: they want the muh legacy, but they don't do anything to earn it except tow the line of the ancient evil dictatorship of expectatation that their moiey gives them: the adulation of the creeps of their creepy swamp-world, and marshland habitats. (Ie: the approval of the ones in charge of their matriarchy).
I might be wroing, I could always be wrong. If my opinions offend you, then go off and have some of your own.


a running headline:


Epic fail on the gun-grab.
蠱 work on what has been spoiled
Support the sane and the honest in journalism. Reject the call to dox.
Feb 22, 2018
tell us how you really feel . . .
. . . well . . .
Truck
-
you
-
later!



Time will tell.



Remember the Sultana!
April 27, 1865
© 2016 © 2017 ©





  

Praise

     

Praise

     

Praise


   

the

        

the

        

the


   

Lord

       

Lord

       

Lord


  

for his

    

for his

    

for his


 

unfailing

  

unfailing

  

unfailing


   

love!

      

love!

      

love!





  well, little else now.

Bill writes all these columns.