The Right Column
Wet Wednesday
Weather snowy, wet, and awful.
blah blah blah. Winter blues. At least we understand why we don't want to deal with the whining of wheels of progress.
You need some new bearings to deal with that constant whine. Please, see an emotional mechnanic and have your bearings removed.
That's me being a little bit on edge. There are rumors. These come from dark rooms. They got a whole collection of Hunter Thompson in there, the full set, Hells Angels to it was a good gig (did he write htat one?) but they don't have any lights in dare (there, in there) in dare to read em. Besides, they are all in their virtidome cubicicle extenders with their minds deep inside the hive vission plotting . . . for dubious purpose. How can they now acquire a collection of the complete works of Michael Hastings? If you could know al lthe blogs he had maybe ever posted as he ran forward, being chased by a plane in a Jimmy Stewart pose (Jesus Christ pose? AinC circa 1990).
No one cares. They've all got their heads up into what you might describe as . . . giant fat guys arsess, like it's a strophom thing, and they got umbillicles on them and there are giant harnasses above, and straps below, and everyone gets in the grove of their 'pow. pow. Pow pow.' inside the butt-gogs (that is whta they were, butt-gogs, their heads were deep inside their VR butt-gogs.
"We can plot from down in here, deep state of slumber, how to undo what is needing to be urged. . . "
"Wait a moment. Just a moment." asserts a dissenting conjecture. "You know nothing of the dialog between imaginary deep-butt spies inside their VR-Butt-gogs (TM)."
Someone else asks (an alternative conjecture?). and strangely in a Brit accent, like some famous actor. Or someone doing a bit like from Spinal Tap, which would make it somehow, but he isn't sure how (who he? the author?), that somehow makes it all more authentic. He thinks of just who he'd want to do the bit. Ah, but no. "If I read this line, like if I were, like if I were . . . reading a line from a play, do I say 'TM' at the end of it like it's written here?"
No alternative conjecture answers this phony question from the fake accented Hollywood comedic bit actor. They realize that it's a non starter. Crickets are almost heard except some learned MC shouts out "Moving on."
What was this scene? a new movie bit for some 'next major release?' No one has an answer.
He awakens from his bout of bad-play writing and wonders when the blues will break. They always do. It suddenly unimportant. He catches himself whistling. He cleans out a cluttered corner.
Winter blues. They aren't easy to shake. You catch yourself being angry in traffic. Stop yourself. Calm down. Take an unexpected nap. Rest instead of fretting with the messes in the corner of the room.
When you are rested
After you have rested then, having cleared your mind of all concerns, the solution to that mess in the corner, that part that needs to be improved, it will all make sense, just then. and without toomuch thought, and while you don't realize you are whistling, you solve the mess by some keen and quick rearraingment of material and of agenda. And thus the vexing problem no longer vexes.
Winter blues aren't always so easy to fix. Sometimes the snows of life bury us deep in our dispairing messy corner (that we should have cleaned up, perhaps, if we have had time before.)
After a long nap you don't remember the mess in the corner. You worry about something you'd left in the garage before the cold snap and next thing you know you're changing your brake rotors.
Next dayyou are too sore to do anything. But snow covers the walk and has to be removed. So you make yourself do it.
Winter blues aren't always so easy to cure. Got to clear the walk. Don't want the mailman slipping. Got to clear the snow. Don't want to get caught needing to go out and I'm still buryied in.
Gotta go out, it's 3:30 AM, and blow snow with the snow blower. He was crazed then. the days of blizzard had finally made him snap. He's raising up his snow shovel at the plow driver at 4:00A.M. and screaming curses, babies are now crying up and down the street and this is the sadest nervous morning howling fool moments he's seen out his window, woken up by a riled neighbor cursing a plow.
Winter blues are not easy to shake. But at least I understand what they are now, so I know how to live through it. Worst is to let anyone know you have it. Or to give up on the chores that need to get done, as tedious as it gets day to day.
Ya, Winter blues. It's got to be the weather, right? It's not the chilly way that some partisans won't stop with their internacine fueds.
Winter blues. get over it. Its the same thing every season. We all know how these things play out. The warmth and the light, the right and the just, they are our odds on favorites. And even if it seems that all is lost, we know who is on our side. Whatever comes we shall endore.
OK, ya, I tried it. Political grandstanding. We shall over come. Ya. That does not solve the Winter Blues.
We can try and be playful, as if I'm talking about the various shades of blue. But we all know that I mean our general moods. So we can't solve the blues through clever turns of words.
It is quite possible that some people don't ever get to that place of the great sadness. They don't have the blues. Or, if they do, they don't share them with me. Or I'm blind to their sadness. I assume that later. My blindness is to their sadness. I don't see how they could be blue because I don't know them and thus have little chance of understanding them.
As soon as the sun breaks through the clouds, and the wind is warm and the smell of the melt is upon the fields, we all break out of our little boy blues and we go on our Springtime romping. Can we expect that some time soon? Well, it's February now. April is only two months from now. And crocus's are sometimes here first week of March (in a warm year).
6:28 PM February 15, 2017
Blender is awesome, Open Source, and well supported. Check it out!


In an age of exceptional propaganda
it's best to fall back on the tried and true.



inline svg sample 1,inline svg sample 2,inline svg sample 3




🌛

 

🌛

 

🌛

 

🌛

 

🌛

 

🌛

 

🌛

 

🌛

 

🌛

 

🌛

 

🌛

 

🌛

 

🌛

 

🌛

 

🌛

 

🌛

 


🌛

 

🌛

 

🌛

 

🌛

 

🌛

 

🌛

 

🌛

 

🌛

 

🌛

 

🌛

 

🌛

 

🌛

 

🌛

 

🌛

 

🌛

 

🌛

 


🌛

 

🌛

 

🌛

 

🌛

 

🌛

 

🌛

 

🌛

 

🌛

 

🌛

 

🌛

 

🌛

 

🌛

 

🌛

 

🌛

 

🌛

 

🌛

 


🌛

 

🌛

 

🌛

 

🌛

 

🌛

 

🌛

 

🌛

 

🌛

 

🌛

 

🌛

 

🌛

 

🌛

 

🌛

 

🌛

 

🌛

 

🌛

 



Buddy doesn't know what the song means anyway
He kinda hopes it's something really cool
He learned to sing it just from the sound of phrase
it's not something that they taught him in school.








🌛


    

Wind


    

Rain


    

Mist


    

Snow


    

 



Please visit my DEMOS

       
   
   

Live your life




in constant resurrection!




⏲⏱⏰⏲⏱⏰⏰⏲⏱⏰⏰
 ~ ; )
 
Praise the Lord!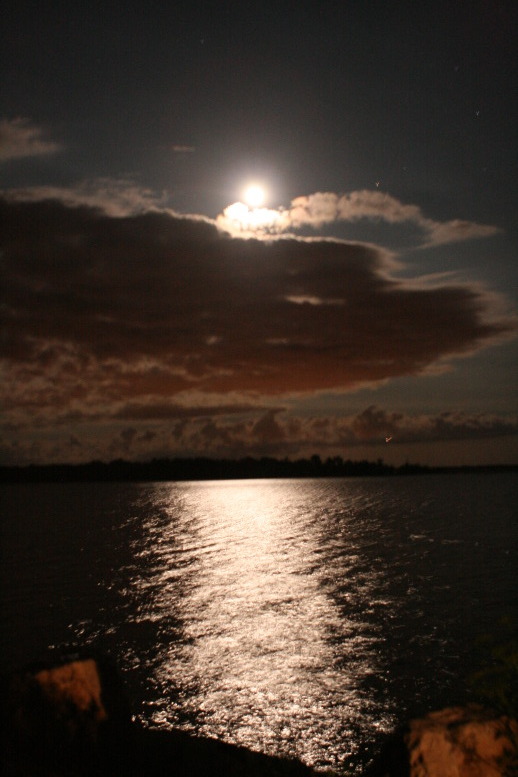 I got nothing more