The Message Column
Is today really the day?

is all that above just more fiction?







Bodio Bodio Bodio
Ollio Ollio Ollio
Ba Doe de o Ba-doedeoh ba doe de oh
Rollio Rollio Rollio



Good Jokes . . .
It occured to me, once, watching an old comic, who has sadly passed on, how . . . agitated and possessed he seemed with issues that could never be really solved, but just be troubling and how he crafted words that actually seemed to betray a darker aspect of his personality which I really did not enjoy spending time with. Though I really thought he was 'it' when I was in my twenties. But that maybe was when he did harbor some darkness. And if I go back and watch his earlier stuff again maybe I can understand why I didn't comprehend his darkness when I was younger. I just thought he was funny. He really was, in one sense, but only if you agreed to walk down the path of his dark interpretations of other people's behaviors, and jokes that could be curses, and not ever seeming to have any kind of blessing or prediction of success, but as if all things are to be brought to ruin eventually, so, oh, well, what are we to do about it?
This guy is still very popular. And I still think highly of him. But I don't really think that he's all that funny anymore.
Work on what has been spoiled. But what about those who pretend that there isn't a problem?


Jan 25, 2018





Rollio


And a stadium sized fuel-cell bubble-house that floats off towards New Brunswick.
And a New Brunswick sized fuel-cell bubble-house that floats off towards Dracus ReHackus.


Space Ship snowman, 
beaming back from outside the known realms of space time
and sending you greetings from the future!
and gifts for everyone.




An old proverb:
Those who say do not know. Those who know do not say.


 
 Don't build your house in an arroyo
 The planning board denied it
 but the geologists knew.
 They don't build in a flood plane
 so why should you?
 

hover above images for a modification effect.
hover modifies the back ground for the page.
this image selector div is for the page body background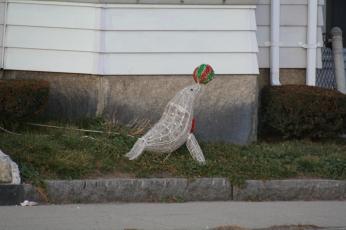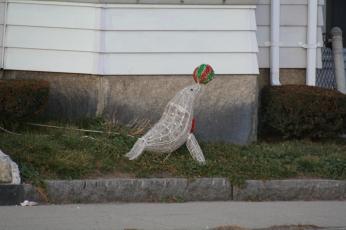 hover modifies the back ground for the column.
this image selector div is for the column background
  Praise     Praise     Praise
   the        the        the
   Lord       Lord       Lord!
  for    because    
 Easter  He's so awesome! 
  welcome to The Message Column!


      🖐♥♥Love♥♥🖑
      ♥♥🖑Cops🖐♥♥

      



Is it obvious parody or News or both?

 
hover above images for a modification effect.
🌑 🌒 🌓 🌔 🌕 🌖 🌗 🌘 🌙 🌚 🌛 🌜 🌝. 🚤 🚥


🖐♥♥Love♥♥🖑
♥♥🖑Cops🖐♥♥

      



     
Vote Once
One Vote
here is a fresh link, a new path to some older content:
   
   
 


 
 
 Ah ewe ah ewe ah ewe ah ewe ah ewe
 dunt dum dum daum
 
 Badda ba
 badda butt
 badda ba
 badda da da 
        da da 
         da da
             da
Dunt Da

Ah ewe a who ah who ah ewe a ewe?

Da Dunt da da
 


   
The second dream
is the lake in May
a big bay window
where does the time go?
I wish I could say
but I never really know.

It's so dumb, though
they say they love you
the storm is coming
now they say you can't stay.
Pick up the phone.
Isn't anybody home?
I'm here alone
and the car won't start.

The third dream is the one she'll tell
scented candles and a 
big bay window
where does the time go
she says she know
but she just can't say.

Pick up the phone
isn't any body home
I'm here alone.
and I'm locked out side.

The next thing I'm driving away.
I'd charged up the car and drove down the long drive way
the car slid and slided along
but I was alright
just singing this song.

It's so dumb though.
He pretends to be humble
He doesn't know what
he just won't say.
He'd pick up the phone
but he's not there alone
He's not just high, not just stoned on a bone.

If you're going up
to forgiveness farm
better not go
if you're going to carry on.
If you've got all
kinds of mean thngs to say 
don't go there
any day.



🚛 🎓 🎔 🌀
Political and Media Inanity
by Truck-u-later
Truck-u-later
in this column Truck-u-later steps in deeper . . .
People post things . . .
And it isn't in the MSM.
What a lot of interesting crumbs you can find, and make a little diagram of what seems to be a model for this corrupt swamp governance.
In a real ecosystem swamps are just a fact of a wet world.
Some creatures are supposed to be in swamps. No one would think of doing environmental devastation of those who need to be there for the right purposes.
A conjecture: The scarey things of the real world are often puffed up foolery, designed to trick the weak and immoral to comply with moral guidance. It's alike a warning shot to make them scared.
Advice: assume that basic morality is always in play, no matter what 'part' the other seems to play. When someone gets mean, and the meanone comes and does the mean things . . . it is not a play anymore.
Most people want to do good for the world. Many people have to get involved with corrupt systems because there is no other way to have a living in some fields, and they didn't kjnow what they signed up for. And also: the ones held in bondage to unholy deeds of the past and being blackmailed are wanting to be free . . . they can be, and that is just what needs to happen so we need to know that everyone in a faction whose leaders get proven to be . . . well very unfriendly to say the least, scheming and mean and . . .
And then if someone is . . . finally understanding that they'd gone down the wrong path and broken some fairly serious and horrible taboos, and do need to go and make it known to those in charge because they realize that they did wrong. But the nest of baddies is still there and the ones in charge of the counter demonstrations of mean are still in some kind of sway . . . thus they send the doe-eyed, in fear, back into the herd of heathens to try and get enough information so that actual leagal unwinding of that seemingly heedless herd of mean can finally occur in a way that doesn't freak out everyone else, the innocents who were not involved, and really ought to be kept from the . . . kept from most of the worst of the news/conjecture of charges. Not really a cover up but I leave with this point:
And if you have that as a purpose going forward maybe it's also that you ahve a family and a reputation to protect. The old school sins of teh fathers unto three (or is it two) generations beyond thing is already deprecated in the human law, in not in the law of karma for those who don't accept the Lord Jesus (the Golden Rule. He has many flocks. Some people don't know Him as Jesus is my guess, but know him still. Doesn't He tell us this?
To dabble in things is a good thing to divert yourself when time is long and you have no other projects going on. In the real world it's best not to chatter along with people who are doing their real jobs trying to make things right within the space of what they know and have a task to do it. But as they say no who plays the game . . . is beyond and free to be a creep. And if you are that fallen-creature soul, and you've done awful things and really should do penance, and accept responsibility, and hope for forgiveness, but put yourself out into the arms of Justice, and pay homage to Wisdom and LIberty, recognizing that what you did or failed to do . . . that you were responsible for . . . it's best for all involved if the crimes are large that you stop. Don't make that final fatal mistake and think that there is any getting away from good people seeking justice. It will happen. You do have a responsiblity still . . . to atone.
蠱 work on what has been spoiled
Should we be sacred of tiny dragons who pretend to great power? They wear a startling designer outfit, but the designers are putting pigs and dogs heads on people, do no one is really caring about that kind of crap anymore? Are they? When they get to that point when it's all a mock, and they are reveling in their supposed secrete ancient mysteries, that was all crap made up in the 1870's and after that, any way, by a creative group of diggers. They didn't know what any of their looted art really meant. So they probably made a lot stuff up.
Feb 6, 2018
tell us how you really feel . . .
. . . well . . .
Truck
-
you
-
later!





delight in the delete.




Dude
you wrecked my truck!
you got it stuck
on a highland sholder
perched atop a bolder
at a mountain pass
you'd stomped on the gas
and went rolling over
the mountain clover
in a mountian pass
stomping on the gas
at three AM
in the blizzarding wind
in the blizzarding wind
in the bilzzrding wind

At 3:15 the cell phone rang
it was your boss telling you you've gotta come in
the storm took down at least 33 polls, 
and that's the story, just how it goes.
You said no way I'm stuck up here
my green bean buddy is full of fear
he says I got him stuck by jamming a gear
So we can't be coming anywhere near.

Dude
you wrecked my truck!
you got it stuck!
perched atop a blouder
near the mountain clover
by the mountain pass
you'd stomped on the gass
and popped the gear
which we had to hear
the tires chirpping loud
the metal scraped the ice
and it shrieked out loud
and then you hollared thrice
"Dude, you wrecked my truck! . . . "

At 4 AM the cell phone rang again
it was the boss saying we gotta come in
how much sooner or longer will it be?
Did you get my call at quarter past three?

In twenty minutes he was calling again
You said what's his problem, he's been phoning it in.

At 3 Am
in the blizzarding wind
in the blizzarding wind
in the blizzarding wind













Remember the Sultana!
April 27, 1865
© 2016 © 2017 ©





  Praise     Praise     Praise
   the        the        the
   Lord       Lord       Lord
  for his    for his    for his
 unfailing  unfailing  unfailing
   love!      love!      love!



  well, little else now.

Bill writes all these columns.