The Message Column
July 26, 2017
know it all will tell ya . . .
and he probably won't shut up about it . . .


end of rambles for now . . . 
and always in need of an edit.


June 6, 2017









 
 Political moshing ought always be in mock!
 

hover above images for a modification effect.
hover modifies the back ground for the page.
this image selector div is for the page body background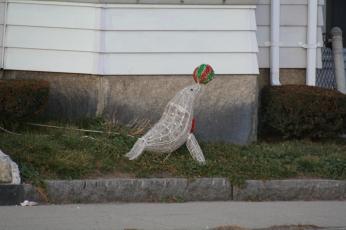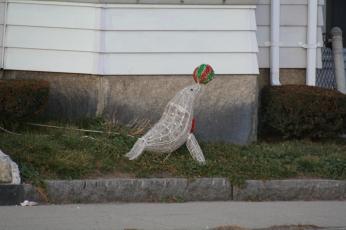 hover modifies the back ground for the column.
this image selector div is for the column background


Oh tiny font nonsense,
just because your letters are smaller
doesn't mean you have some alternative importance.


  Praise     Praise     Praise
   the        the        the
   Lord       Lord       Lord!
  for    because    
 Easter  He's so awesome! 
  welcome to The Message Column!


      🖐♥♥Love♥♥🖑
      ♥♥🖑Cops🖐♥♥

      



Is it obvious parody or News or both?

 
hover above images for a modification effect.
🌑 🌒 🌓 🌔 🌕 🌖 🌗 🌘 🌙 🌚 🌛 🌜 🌝. 🚤 🚥


🖐♥♥Love♥♥🖑
♥♥🖑Cops🖐♥♥

      



     
Vote Once
One Vote
here is a fresh link, a new path to some older content:
   
   
 


 
 a sane backup strategy includes . . . 
 

🚛 🎓 🎔 🌀
Political and Media Inanity
Kafka wrote comedy. Orwell was a pessimist. Depends who you ask.
Imagine if they both could have lived and made it to Los Angeles, post war, and been collaborators on writing romantic screwball comedies for Hollywood. If we search IMDB for movies written by Kafka, or by Orwell, will we find one? I kind of doubt it.
by Truck-u-later
Truck-u-later
in this column Truck-u-later steps in deeper . . .
What's to say? why spoil the movie five minutes in?.
My guess: I can't fathom it. David and Goliath? Sampson and Delilah? Who?
People of ill will get what they give, usually.
Obvious mendacious constant sucking from a certain crowd was so loud, like a slurping at an aoyster bar and sea side yum fest chowder house. The party never ends. If it's free, it's me. Secret governace that works for the will of all the people? Or a jelly fed cartel of suck-face insiders needing a good spanking? They know what they are. They ought to be like Montezuma and give up, hope this time that they won't be dispatched, confess their very many sinz . . .
I'm on the page of expecting sudden lightning. My guess is that the life guards have already blown the whistles. Everyone out of the bog water. Either leave the swamp or get electricuted. Anyone whose still yummering and summering where everyone else is glummering . . . well, they get what nature gives. It's not a president that causes lightning, but the collective effect of the enertia of the world, poised against the inevitibility of eternity. No, they know if they are really a cause for bad things to good people. They have guilt. They'll get it. They'll do the right thing.
I expect it from the champion, and I expect it from all of them whose he's trying to save by blowing that life guard's whistle. Everyone out of the water. Lightning storm near by. Everyone out of the swamp.
They know, if they are swimming where they aren't suppose to. They know, they hear the warning. They'll get out of harms way. It'll all work out. The things that are not known that need to be know shall be known. Monty Python will be excepted back at the University, without fear of being called counterlectual. (counterlectual?)
And don't expect anyone to ever say " OK, you got us. WE were fake. we knew we were fake. We printed whatever their psychologeists told us to print. We echoed every fallacy that they needed echoed. We farmed the news, we were mendacious for our own selfish purposes. We violated everyone's trust and we don't care." Don't expect that. Stop listening to the tainted news.
But if I don't listen, how will I know if it's tainted? Some stations, some networks, some so-called news organizations, have, by now, such a bad reputation that clearly you ought to know, by now, that if you want to know if they are lying or not? And it's a joke. I've heard it from th elocal talk show guy, he lives locally. You can tell because they are talking.
But, Howie, that stock joke of yours is too factual to be funny any more.
We have eyes. We see. We know that they know that we know. And they know we know that they know we know. So all bets are off. If you haven't booked your room for the eclipse, it might be too late. You'll spend ten thousand dollars to go to Nashville and it will be raining . . . But Nashville is probably nice anyway.
I've changed the subject. In any case, the mendacious constant sucking and yumming it up at the wet bar . . . on the public nickel . . . it's so last century. The new world order? I'll hve the crab cakes. Oh, you're out of them? I can take what you have left? I expect that kind of thing in a certain sense. But aren't there enough chicken legs for everyone? Oh, there would be, but they only have lobster on the menu? And there's only enough for the special guests? It's a private party?
If it's a private party, fine. They pay for what they have. It's a social occasion. They share with friends. But if it's a public thing, there ought to be no special front of the line go to the head of the class super citizens expecting all of the rest of us to pay for it. news is about proviteering in a critical industry, industry big wigs making like a 100 million dollars a piece. Off of health care. Paid for by . . . borrowing money from . . . ? who exactly are we borrowing the money from? Where is it coming from ? Who is expected to pay for it?
So, if the news seems crazy, out of washington, maybe it's just swamp gas bursting into flames. It's a harmless effect, but it might scare you if you see it. The crazy stuff that happens? If you study it? They have reason to fear for what they ahve done if they really have done it. But if they haven't? They have nothing to worry about. If they've really been working for hte good of the people, they have nothing to worry about. But if they are profiteering, and getting phat off of the public charities, and he largesse of generous solons, then . . . then they know that they do this. They feel guilty. They either make ammends or go into denial and try to blame the represenative of the people.
And do I have any kind of inside info except for honest, and perhaps in correct, speculation and conjecture? I'd say that they need to work together. And if any of them really were profiteering, they still have time to give it back, whatever they stole. Pilfered millions from a third world nation? looted a democaracy, now it's a communist dictatorship? looted the federal trust for the public to use to purchase housing? Whaver they did, if they confess it, they can ffeel better about themselves.
The harder they fight a fair and honest audit of their behaviors the more we know that they must have been dabbling in some fairly unscrupulous possibilities. Whats it? Me thinks ye protest too much? Am mangling it. out of reference.
Let's just see. We'll be watching. See what happens. Wait it out. Expect the best. The whistle has been blown. Everybody get out of the water!


July 26, 2017


tell us how you really feel . . .
. . . well . . .
Truck
-
you
-
later!





delight in the delete.





Remember the Sultana!
April 27, 1865
© 2016 © 2017 ©





  Praise     Praise     Praise
   the        the        the
   Lord       Lord       Lord
  for his    for his    for his
 unfailing  unfailing  unfailing
   love!      love!      love!



  well, little else now.

Bill writes all these columns.