The Left Column
Politics for Poets
The drone strike . . .
Was a mistake . . . admits . . .
DOD
but the snarky response: weren't they all?
Why did some in office in Washington DC ever get to believe that they could sit in their control rooms and direct death-from-above upon people thousands of miles away who posed no direct threat, and are located in a foreign nation? Without judges and juries, and with no due process, some in the DC establishment authorized death drones against enemies for years during the Obama regime. And now this behavior has started up again under the current administration.
Now that they have admitted that their process will often produce results that even they do not want, which other drone strikes will they also admit were 'mistakes', even by their flawed methodology? The flaw is that they feel that they have this right to direct drone strikes as they do. If they aren't on the scene then they should be out of the situation. Leave it to the soldiers to fight the battles.
It seems as though these drone strikes are often politically motivated. If so those in politics who goaded on the operators of this drone-system to use it for effecting the news cycle, those who do this are, in my estimation, unfit to be in that position.
here is a headline from the brietbart.com website.
"By Withholding Regeneron, Biden Could Be Sentencing Black People to Death"
the url that gives this headline is as follows:
https://www.breitbart.com/health/2021/09/17/by-withholding-regeneron-biden-could-be-sentencing-black-people-to-death/
The White House phrases this (?) as 'fairness?'
Others might not call it 'equity' or 'fairness'. Others might call such holding back of critical life-saving, and readily available medicines, a criminal act. The withholding of supplies, for whatever reason, to citizens with a right to them, and when there is an ample supply of that medicine, is, in fact, an abuse of the civil rights of those citizens from whom the medicine is being withheld. Why does it matter if they are Black, or whoever.
Even though the Breitbart headline comments using concerns of the race division narrative, they are not pandering to that narrative. Instead they seem to be pointing out how the current administration seems to pander to it.
The editors of Brietbart, and their current crop of writers, seem well versed in the concepts of equality, and that political pandering based upon race (and any political pandering, for that matter) is divisive and not good for the people.

September 
      17,
   2021

I don't know what to make of it.
Politics is like the ancient ruins, but a theater
Taormina
Some are making comparisons
The view from here
The view from here? Rain. More rain. Rain through the night.
as far as the current state of poluticks? (politics) Do I need to remind people of the famous 'jump the shark' episode?
There is this thing called 'night mare logic' when things seem really really bad. You've got the wrong news somehow. And when that has happened to me (it has been a very very very long time since I've needed it) I just say 'none of what I'm telling myself that this is right now makes sense in a happy and sane world so this is either hullcination or night mare.' and then I attend to getting somewhere safe where I can sleep through whatever fear would have been there had I kept playing along with the nightmare. Usually that works for people places and things.
I used to live in a happy cave of a room in my safe spot, a bunch of hours away and tuckered in deep within my hidden view of what was (or seemed) real. At some point I recognized how fradulent so much is of this world, and looked elsewhere for revelations, and finally got back to where it all makes sense for me. I found a happy place of a different venue.
Perhaps it is because I can still recall, in some sense, what it was for me before I understood as I do today. When I noted various passings in my life, I said to myself in my journals or in my poems about what I was before, what I couldn't be now, what I wouldn't have been. What I am not. What I percieved of others, a lot of rambling and pandering to my own apologietic instincts, not willing to face-up-to what seemed very clear to me, and that I could talk about with words. I could just see it, and learned to talk about it plainly in a way almost like a standup comic with a death wish. Maybe that was me in a past incarnation, a standup comedian at some temple playhouse wine-feast venue where they ran Sicilian plays in the moonlight (speculation and fantasy. Past lives are said to be a fiction or a fantasy) (really, to me, more interesting then the speech today: what was the deal with ancient theater lighting? I mean how did they light the stage. And I think that the answer is 'with natural light'. Sunlight. Moon light. Maybe even lamps and bonfire. We forget all that. the crazy day of times gone past. They still do shows at Taormina, and you can go there in a video and hear the trustees speak in forceful verbs about that place, that localle, the theater, the ancient Greek playwrights.
So in a thousand years? what would be remembered of today? Will the world note, in some future day, Sept 9, 2021, the guantlet was thrown down for some reason when the dotter-head gave a mean-guy speech and called everyone opposed to his big plans a threat and . . . .
So how did they light those ancient venues? Well, of course, with natural light. And lamps. and bonfires.
The play that seems to be being acted out now down in the venue of the big white place, a theater for the ages, seems of the tragic genre. We know how they light that. With electric lamps paid for by the government, which gets it's money from tax payers and fee payers.


 how long?
 . . . how    
        long ? ? ? 
 





September





September 
      2,
   2021

 
 this is a 

lot more


             fun
         

than

 

posting


         

in

 

the

 

chan



 
     

🚙

🚙

🚙

🚙

🚙




  
Onward into the storied evening!  




hover over the logo images for a page modification effect.

  



Love
People!




    
    


🖐morning
clover🖐






these can get you banned from school?!:
🔫 🚀 🚙🚤🚣c🍀⚜⏲⏱⏰🚣🚣🚣
🚣🚣🚣  🚀  🚀🔨🔨🔨⏲⏱⏰🚣🚣
🔨 🚙 🔨🔨🔨🔨🔨🔨🔨⏲⏱⏰🚣🚣
⏲⏱⏰🚣🚣⏲⏱⏰🚣🚣⏲⏱⏰🚣🚣





spinfont unicode-isms


🍀 Praise God! 🍀


🍀⏲⏱⏰⏲⏱🔫⏰⏰⏲⏱🔫⏰⏰🍀


🎠

 


🎠

 


🎠

 


🔫




🔨🔨

 


🍀 Praise God! 🍀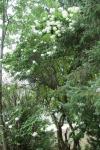 🖐




🖐




🖐




🖐




🖐




🖐




🖐
🖑
🖑
🖐
Here is today's pretty poem:

  



S

u

m

m

e

r

t

i

m

e

 

i

n

 

N

e

w

 

E

n

g

l

a

n

d


    













🖐 🌙 🖑
🖑🌛 🌜🖐


   
 

🖐

🖑



🖐🖑 🖑🖐

 ♥♥?


 

🖐🖑
🖑🖐






glossary of what's next


 ♥♥? : 


Be nice to yourself and others. What other choice?
d




Wake up!



 
 
 



wake up


♥♥ Praise ♥♥ the ♥♥ Lord ♥♥ !!

end of column